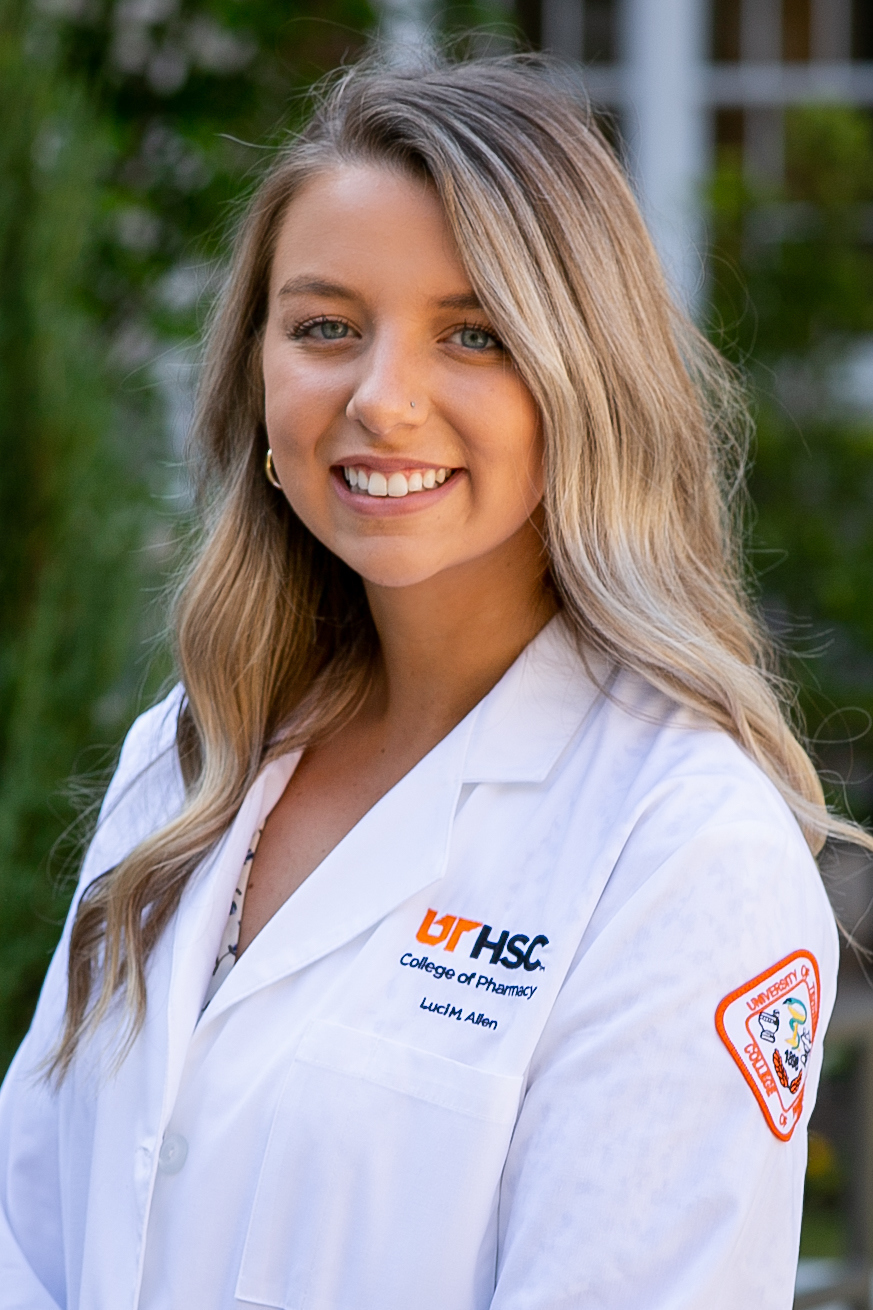 Why did you choose UTHSC College of Pharmacy?
Since I began thinking about attending pharmacy school, I have had my sights set on UTHSC. I have known several pharmacists from my hometown that have graduated from this amazing school and it was a no-brainer for me that this is where I would call home for the next four years. The faculty here is so welcoming, and I knew as soon as I walked through the door for my interview that this was where I was supposed to be.
What is your favorite memory or experience from Pharmacy school?

My favorite memory is getting to meet the people within my pharmily my P1 year. Over the past two years, we have grown so close, and I know without a doubt they will be my friends for life.
How has UTHSC College of Pharmacy helped or prepared you for your career goals?
The UTHSC College of Pharmacy provides so many opportunities for us to try many different avenues of pharmacy. My goal since starting school was to graduate and work for an independent pharmacy in my rural hometown. I am a part of the Rural Health Certificate program and, through this program, I have learned so many techniques that will help me in achieving this goal. This is just one of the many examples of how UTHSC has prepared me to reach my future goal.
What advice do you have for prospective students?
I think that future students should know that choosing the UTHSC College of Pharmacy will be the best decision that they could make. This school has the best faculty who are always going above and beyond for us students.