Productivity and Collaboration Resources
Question of the Week: I Have an email with [Ext] in the subject line. What does that mean?
A while back, our Cybersecurity team instituted a policy that would put [Ext] before the subject line of external email messages. This was more of a cautionary thing just to let you know that the email was not sent from someone within the UT system.
That does not mean you cannot or should not open it! Especially if you communicate often with partners at other institutions (St. Jude, ROH, Le Bonheur), professional associations (AMA, ADA), higher ed associations (EDUCAUSE, ACGME), or vendors (Roche, Fisher Scientific). Even our ITS newsletter has the [Ext] prefix in the subject line because it is sent through MailChimp.
All the [Ext] means is a simple, "Hey, this email didn't come from an internal UT source, so use caution when opening it."
Have a question about a suspicious email? Either forward it to abuse@uthsc.edu or contact our Cybersecurity Office at itsecurity@uthsc.edu.
Tip of the Week: How to Lock Your Screen
As a security measure, all UTHSC-owned device screens will lock after ten minutes of inactivity. 
Rather than leave your computer and wait for the 10 minutes to pass, why not secure your computer by locking it yourself?
Windows Users: Press Ctrl+Alt+Del or the Windows key + L.
Mac Users: Click the Apple icon in the top left menu and then select "Lock Screen."
Featured Course: Finding Your Time Management Style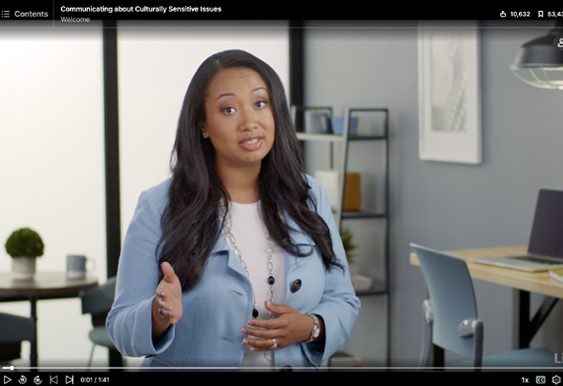 When it comes to time management strategies, one size does not fit all. To create your optimal workday, you must consider many factors, including the nature of your job, the level of interaction you have with others, and your personal preferences. In this course, productivity expert Dave Crenshaw expands upon the concepts covered in his other time management courses to help you boost your productivity by crafting a personalized approach to time management.
First, go to the UTHSC LinkedIn Learning site to receive full university access to the site.
Enter your NetID/password (Duo authentication may be required).
If you have linked your LinkedIn Learning account to your LinkedIn account, you will be asked to log into LinkedIn.
If you have not linked your LinkedIn Learning account to your LinkedIn account, you will be taken to the LinkedIn Learning main page.