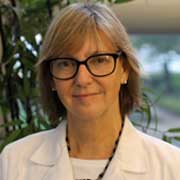 Owen Phillips, MD, BA
Professor of Obstetrics and Gynecology
Associate Dean for Student Affairs and Admissions
Email: ophillip@uthsc.edu
Dr. Phillips is a native of Mississippi. She obtained her undergraduate degree from Millsaps College and her M.D. from the University of Mississippi. After completing her residency in Obstetrics and Gynecology at Ole Miss, she was in private practice in Pascagoula for five years before coming to UT for a Reproductive Genetics Fellowship. Dr. Phillips is an Associate Dean for Student Affairs and Admissions along with being a faculty member in Obstetrics and Gynecology where she previously served as the Clerkship Director for third year medical students. She also served as the chair of the directorate for the Longitudinal Community Program and the Education Director of the Center for Women's Health Improvement.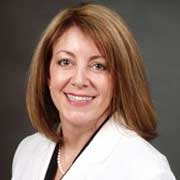 Merry Sebelick, MD, FACS
Associate Professor, Chief of Research Division Otolaryngology
Director VAMC Head and Neck Oncology
Email: msebelik@uthsc.edu
Dr. Sebelik, a native of Wisconsin, received her medical degree and Otolaryngology, Head & Neck Surgery residency training at the Medical College of Wisconsin and Affiliated Hospitals. After four years in private practice in Washington State, she returned to fellowship training in Head & Neck Surgical Oncology at UT MD Anderson Cancer Center in Houston, TX. She has been affiliated with University of Tennessee Health Science Center since 1999 and currently directs the Head and Neck Oncology service at the VAMC-Memphis in addition to her research and education activities.
Ellen Buchignani, RSM, MD
General Surgeon, Church Health Center
Email: ellenbuchignani@aol.com
General Surgeon, Dr. Buchignani worked as a general surgeon in Jamaica for 25 years on an every 2 day call schedule.
She currently works at the Church Health Center, which provides "quality, affordable healthcare for the low-wage, working uninsured" in the Memphis community.