Meet our lay health coaches, who work with patients to provide them with guidance, assistance, and a friendly ear. Trained in Motivational Interviewing and other techniques, these health workers are employed in clinics and hospitals throughout the city of Memphis.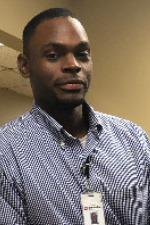 John Jones graduated from Middle Tennessee State University with a Bachelor's in Social Work. He serves as the Health Coach for the Methodist Medical Group and UTMP clinics. Through the Health Sciences Institute, he was able to earn his level 2 Registered Health Coach and Chronic Care Professional certifications.He sayts, "The MODEL program has afforded me the incredible opportunity to walk with people side by side, encourage, and help empower them to improve their health in a way that promotes long term sustainability."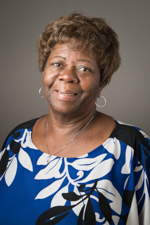 Blanch Thomas is a health coach for the MODEL Program at Memphis Health Center. In her role as health coach, Mrs. Thomas assists with recruitment and acts as a liaison between the clinic, the patients, and the MODEL Program. Mrs. Thomas has a Bachelor of Ministry from Revelations Message Bible College and is a graduate of Jacksonville Theological Seminary with a Masters in Christian Counseling. Since retiring from Methodist Le Bonheur Healthcare after almost 40 years of service, she continues to be a pillar in the community and an advocate for all. Mrs. Thomas currently serves as a member of the Diabetes Wellness and Prevention Coalition's Patient Advisory Council and Community Advisory Council.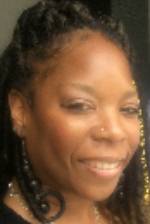 Lakeithia S. Hawkins, BLS,RHC-I,CCP, serves as a Health Coach for the MODEL Program at Christ Community Health Services. She has achieved Level-2 Registered Health Coach certification and Chronic Care Professional Certification through the Health Sciences Institute. Lakeithia received her Bachelors of Liberal Studies from the University of Memphis in May 2019. She enjoys engaging with patients, writing poetry, and spending time with family. Lakeithia will begin working towards her Master's degree during the Fall semester of 2020.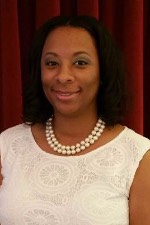 Claudette Bibbs is a Health Coach for the MODEL program.  Since joining the team in September 2018, she has worked closely with patients at Regional One Health and Memphis Health Center. She has over ten years in community health. Claudette has developed a passion for working within the community with Health Fairs, voter's registrations, free medical screenings, and social support.  Claudette enjoys working with community and healthcare organizations to foster strategic partnerships, define needs and provide solutions, and best practices. Before joining UTHSC, she was the Director of Community and Provider Engagement with Anthem Health plan. Claudette currently holds a Bachelors degree from University of Mississippi and a Master's in Health Service Administration from Strayer University. Community health has been a place where she has been blessed enough to find joy giving her with professional experience. In spare time, Claudette enjoys spending time with her family. She enjoys dancing, bowling, skating, and vacationing. Claudette is a proud member of many organizations such as Delta Sigma Theta Sorority Incorporated, National Association for Social Workers, and National Association for Health Service Executives.