Methodist University Hospital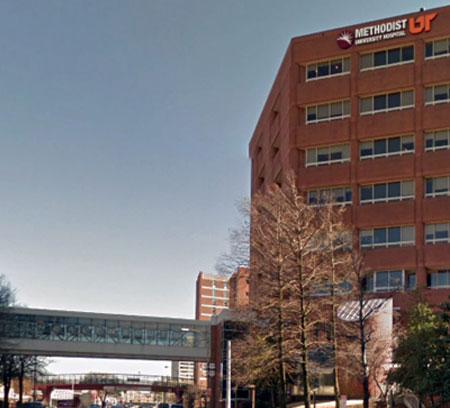 Methodist University Hospital
Methodist Comprehensive Sickle Cell Center
1265 Union Avenue
Memphis, TN 38104
(901) 516-7000
Methodist University Hospital (MUH) is a partnership of two healthcare leaders, Methodist Healthcare and the University of Tennessee Health Science Center (UTHSC). Located in the medical center and formerly known as Methodist Central, MUH is a 617-bed facility and the principal adult private teaching hospital for UTHSC. Methodist University Hospital provides real-world experiences of managing medical problems in an efficient and effective institution. 
MUH and UTHSC bring together research, medicine, and innovation. This partnership supports multidisciplinary collaboration among doctors and clinical team members, leading to more advanced medical care for patients.
Regional One Health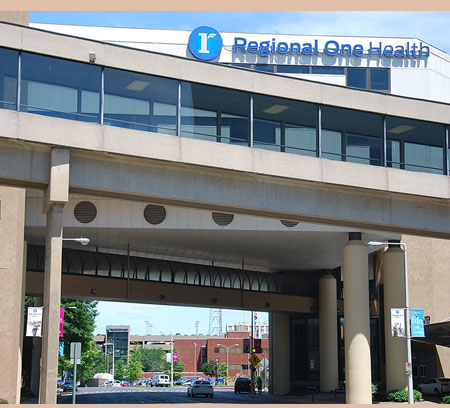 Regional One Health
877 Jefferson Avenue
Memphis, TN 38103
(901) 545-7100
Regional One Health (ROH) was established in 1829, making it the oldest health system in Tennessee.  In addition to being the home of the Elvis Presley Trauma Center, Regional One Health also includes Centers of Excellence in Burn, High-Risk Obstetrics, and Neonatal Intensive Care (NICU).  
ROH is the largest medical and surgical teaching site for the University of Tennessee Health Science Center.  More than half of Tennessee's doctors will receive some, if not all, training at ROH.  The partnership between Regional One Health and the University of Tennessee Health Science Center includes the UT Regional One Physicians group, the largest teaching physician group of its kind in the Mid-South.
St. Jude Children's Research Hospital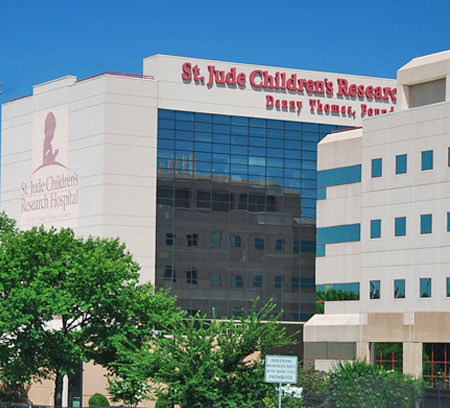 St. Jude Children's Hospital
262 Danny Thomas Place
Memphis, TN 38105
(866) 278-5833
St. Jude Children's Research Hospital, founded by actor Danny Thomas along with Lemuel Diggs and Anthony Abraham in 1962, started as a promise to St. Jude Thaddeus, the patron saint of the hopeless.  Thomas pledged to build a facility to treat ill children regardless of their race, color, creed, or their family's ability to pay.  St. Jude has become a premier pediatric treatment and research facility, focusing on children with aggressive cancers.  The hospital treats children from all over the United States as well as 70 other countries throughout the world.
In 2010, St. Jude Children's Research Hospital was named the number one children's cancer hospital by U.S. News & World Report.  In 1996, St. Jude doctor Peter C. Doherty, PhD was named the co-recipient of the Nobel Prize in Physiology or Medicine.  The hospital's Domestic Affiliates Program partners with other clinical sites to provide state-of-the-art care and clinical trials to children throughout the country.