Infectious Diseases Inpatient Consult Service
Our fellows run the inpatient ID consult services at Regional One Health and the Memphis VA Medical Center. Working closely with clinical faculty, our fellows see a breadth of patient presentations and complicated infections while on service.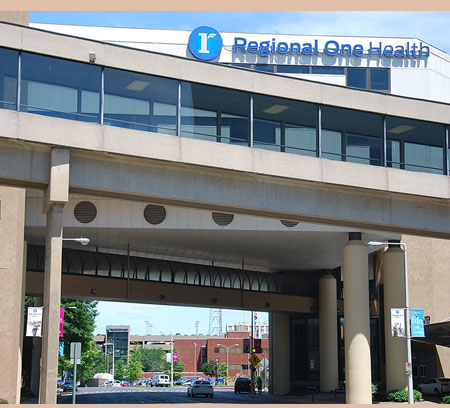 Regional One Health
877 Jefferson Avenue
Memphis, TN 38103
901.545.7100
Regional One Health (ROH) was established in 1829, making it the oldest health system in Tennessee. ROH is the only level-1 trauma center in the region, has the region's only accredited burn center, and also serves as the public safety-net hospital for the Memphis area. Unique services offered by Regional One include the trauma services and the burn ICU, in addition to caring for the region's underserved population.

ROH is the largest medical and surgical teaching site for the University of Tennessee Health Science Center. The partnership between Regional One Health and the University of Tennessee Health Science Center includes the UT Regional One Physicians group, the largest teaching physician group of its kind in the Mid-South.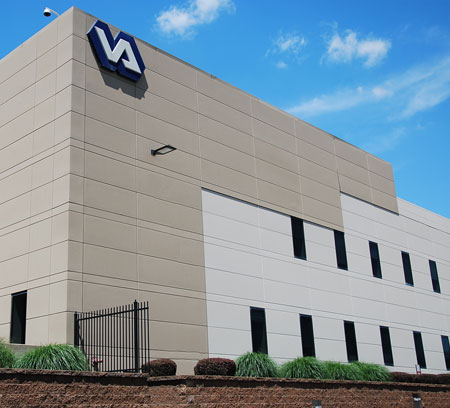 Memphis VA Medical Center
1030 Jefferson Avenue
Memphis, TN 38104
901.523.8990

Founded in 1922, the Memphis VA Medical Center (VAMC) is affiliated with the University of Tennessee Health Science Center and is one of UTHSC's primary adult teaching hospitals. It offers quality healthcare for the changing medical, surgical, and quality of life needs of the Mid-South men and women who so proudly served our nation.
For the 196,000 veterans from 53 counties in western Tennessee, northern Mississippi, and northwest Arkansas, the VAMC offers a variety of services for both physical and mental health needs. New programs include those for traumatic brain injuries, post-traumatic stress disorder (PTSD), and suicide prevention.
Outpatient Clinics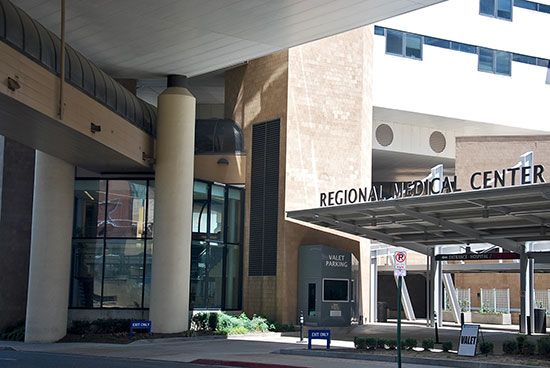 Adult Special Care (Regional One Health)
The Adult Special Care Center is a Ryan-White funded clinic serving over 2,000 people living with HIV (PLWH) and is the largest clinic serving PLWH in the region.  The clinic is located within the Regional One MedPlex building where we serve as the primary care physicians for the majority of our patients.  In addition to providing medical care, the clinic also offers in-clinic pharmacy services, an in-clinic lab, counseling, and case management.  The Memphis metropolitan area is consistently among the nation's top 10 cities for new diagnoses of HIV based on CDC data and was identified as one of the high-need areas in the federal End the HIV Epidemic campaign.  This clinic is working closely with the local health department to develop interventions to reduce the rate of new infections.
Clinical Microbiology
The clinical microbiology rotation is a 4-week rotation divided into 2 blocks during the first year of fellowship. Fellows on this rotation will not be responsible for inpatient consults. Instead, they will work closely with the microbiology medical director in gaining a better understanding of the microbiology lab and clinical microbiology.