History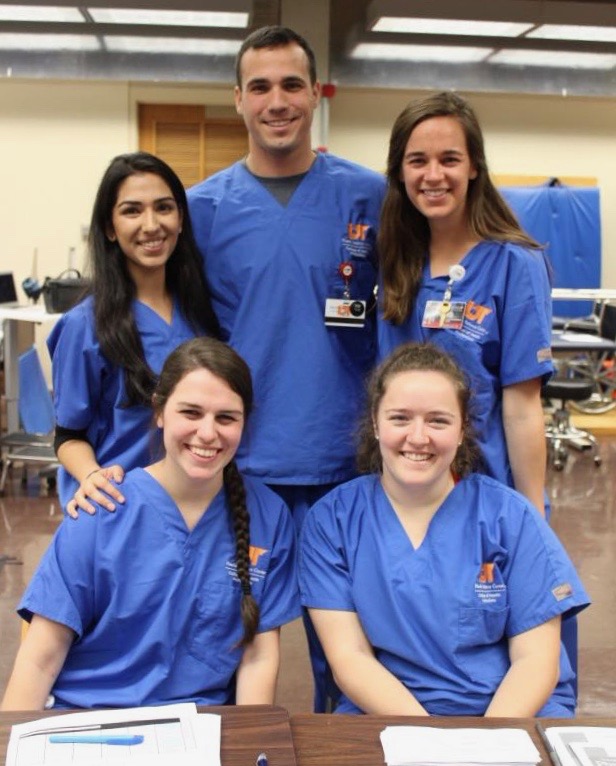 The Department of Physical Therapy was established in 1965 and has a long history of graduating excellent practitioners. The objective of the Department is to provide a quality education to enrolled students that requires accumulation of scientific knowledge, acquisition of essential physical therapy skills and the development of professional attitudes and behaviors.
Established in 1911 and accredited by the Southern Association of Colleges and Schools, the UT Health Science Center (UTHSC) is the flagship statewide academic health system. More than 2800 students are currently enrolled in programs at the UTHSC.
The aim of the UT Health Science Center is to improve human health through education, research, clinical care and public service. The UTHSC campuses include colleges of Health Professions, Dentistry, Graduate Health Sciences, Medicine, Nursing and Pharmacy. Patient care, professional education and research are carried out at hospitals and other clinical sites across Tennessee. Endowed professorships, Research Centers of Excellence, and continuing relationships with research and health care facilities across Tennessee ensure that both basic science and applied research stay focused on contemporary health topics. UT Health Science Center faculty and staff have received more than $100 million in research funding, including support from National Institutes of Health grants and private foundations. Consistent with the educational missions of UT Health Science Center, the overall mission of the Department of Physical Therapy is to serve the public with a focus on the citizens of Tennessee and the region by preparing qualified practitioners and engaging in clinical care, service and research.
Graduates who are empathetic, skilled, and safe general practitioners of physical therapy and who exhibit an intrinsic motivation for continued learning exemplify the fulfillment of that mission.
There are thirteen full time faculty members in the department plus adjunct faculty members. Of the full-time faculty, six are certified as clinical specialists and 100% are engaged in clinical practice.  The faculty to student ratio is 1:14.