Pediatric Chief Residents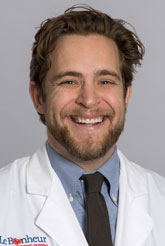 Joshua Bakke, MD
University of Tennessee Health Science Center

Dr. Bakke's Bio
Dr. Bakke grew up in Nashville, TN, the oldest of three kids. He graduated from Harding University before attending medical school. Career wise, Josh is interested in General Pediatrics with a focus on Global Health. That being said, he loves traveling and he is excited about going to the World Cup this summer of course. He enjoys soccer but also hiking and biking. Josh loves Memphis, the people, the music, the food and he is excited about doing his residency here.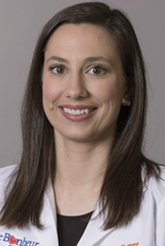 Emily Hayes, MD
University of Louisville School of Medicine

Dr. Hayes' Bio
Dr. Hayes was born and raised in Louisville, KY. She attended the University of Kentucky majoring in Biology. Emily returned home for medical school and met her husband, Pete, who is starting a dermatology residency in Memphis. In their free time, they enjoy cheering on the Kentucky Wildcats, playing with their chocolate Labrador retriever, Lily, trying new restaurants, and spending time with family and friends.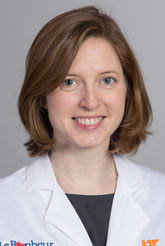 Sarah Heston, MD
University of Tennessee Health Science Center

Dr. Heston's Bio
Dr. Heston grew up in Bartlett, TN just outside of Memphis. She attended Davidson College in North Carolina, and graduated with a B.S. in Psychology. She completed her post-bacc, pre-med courses at LSU in sunny Baton Rouge, before returning to Memphis for medical school. Sarah met her biochemist husband, Josh, while working as a lab-tech at St. Jude. They live in Midtown with their dogs "Wembley" and "kitten." Sarah enjoys cooking, baking and gardening in their tiny backyard.