Pediatric Chief Residents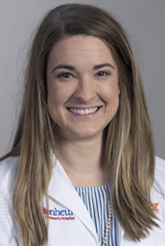 Tina Abrams, MD
University of South Carolina School of Medicine


Dr. Abrams's Bio
Dr. Abrams is originally from South Carolina. She obtained her undergraduate degree for the University of Tennessee Knoxville and returned home to peruse her medical degree from the University of South Carolina School of Medicine. Tina enjoys baking, spending time with her husband, and playing with her 2 dogs. She is happy to be returning back to Tennessee and is looking forward to exploring the outdoor life here in Memphis.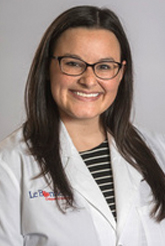 Jess Wilson, MD
University of Tennessee Health Science Center

Dr. Wilson's Bio
Dr. Wilson was born and raised in Memphis, TN. She attended the University of Tennessee at Knoxville for undergrad and then returned home to Memphis for medical school at University of Tennessee Health Science Center. She married her high school sweetheart Brad in 2015 and had her daughter Avery in January of this year.  She enjoys music, cooking, playing with her beagle pup Sammie, and spending time with her family and friends. Following her chief year, she will be staying in Memphis as a general pediatrician!