Message from the OB/GYN Chair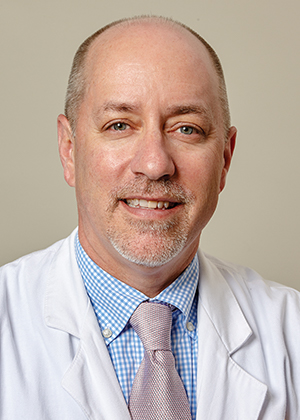 To All Our Residency Applicants,
I would like to thank you for your interest in our residency program at the University of Tennessee Health Science Center College Of Medicine Chattanooga. Please allow me to introduce you to our program. 
Our vision is to become one of the Top 25 Ob/Gyn departments in the US because we aspire to be great. We believe in our mission: dedicating ourselves to the service of our patients and community, and helping our residents achieve their full potential by holding ourselves to the highest standards of professionalism and ethical behavior, and fostering trust with each other. Our actions are measured against our prime directives:  
ensure our patients receive great care,
maximize the opportunities for resident education, and
leave your ego at the door.
Our program is accredited for sixteen residents.  Currently, we have a full complement of four residents per year. Our department is affiliated with Erlanger Health System and is based at its flagship hospital, which serves as the level IV perinatal center for the region. Our residents receive training in all ABOG certified subspecialties of Ob/Gyn: gynecologic oncology, maternal-fetal medicine, pelvic medicine, urogynecology and reproductive endocrinology.  We boast an AAGL certified 2-year fellowship in minimally invasive gynecologic surgery, and an active gynecologic robotic surgery program. Additionally, our department provides care to outlying rural communities, and one of our faculty members runs a pediatric and adolescent gynecology practice. 
We remain a strong, vibrant program and are focused on efforts to ensure comprehensive training for our residents. As an example, faculty members run a weekly book chapter review where they personally teach a chapter from one of the seminal texts of Ob/Gyn (which includes a quiz and an expectation that our residents pass at the 80 percent mark). Our faculty call on their professional networks to bring in renowned speakers to give grand rounds.  Over the last four years, we have hosted 17 nationally and internationally-known visiting professors. Over the past three years, our department has co-sponsored a regional high-risk conference with the hospital system and the premiere high-risk practice in the region. We devote Friday mornings to resident didactic activities such as hot seats (similar to mock oral exams), grand rounds and M&M conference. 
Our faculty and residents are active with research projects. We have a research committee which meets monthly to review current and planned projects.  Our residents are expected to complete a short patient quality/safety project by the end of their first year, and then have a more complex research project ready for presentation or publication by the time they graduate. As a result of our efforts, over the past four years, our program has produced over 30 book chapters, articles, plenary presentations and videos that have been presented at local, regional, national and international conferences. 
We are very proud of our residents and their achievements. Residents graduate from our program prepared to make impacts in their communities as teachers and role models to patients and other professionals. Over the past 10 years, 5 chief residents have attained fellowships. This trend of success continues as two chiefs from the class of 2016 matched into urogynecology fellowships, and our current crop of residents harbor members who are aiming for a gynecologic oncology fellowship.
We hope you have gained more insight into our program.  Please contact us with any questions at our office number: 423.778.7515 and ask to speak with our residency coordinator or program director.  We wish you the best in your career.
Stephen DePasquale, MD
Chair, Department of OB/GYN