Faculty/Contacts

Stephanie A. Storgion, MD, FAAP, FCCM
Department Chair, Professor
Bio
Dr. Storgion received her medical degree from the Medical College of Ohio in Toledo. She was a Resident and Chief Resident in Pediatrics at Medical College of Ohio and Affiliated Hospitals and completed her Pediatric Critical Care fellowship training in Children's Hospital Los Angeles. Dr. Storgion is board-certified Pediatrics and Pediatric Critical Care Medicine. She joined the faculty of University of Tennessee Health Science Center and Le Bonheur Children's Hospital in 1987. She currently serves as Medical Director of the Transitional Care Unit, which she developed in 1990. She has participated in many multicenter studies over the years and currently supervises data collection for the Virtual PICU database.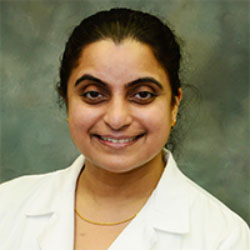 Lekha K. George, MBBS, MD
Interim Program Director, Associate Professor
Bio
Dr. George is currently an Associate Professor at University of Tennessee Health Sciences Center. She is also a clinical faculty at the division of nephrology at the University of Tennessee Health Sciences Center. She spearheads the clinical teaching initiatives of Physician Assistant training program of the University. Dr. George is American Board of Internal Medicine certified in Internal Medicine and Nephrology. She is also a teaching faculty for nephrology fellows, internal medicine residents and medical students of UTHSC College of Medicine. She has authored many peer reviewed articles and book chapters. Her research work had been presented at various national and international conferences including annual sessions of American Society of Nephrology and National Kidney Foundation.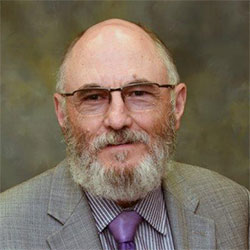 David Maness, DO, MSS, FAAFP
Medical Director, Professor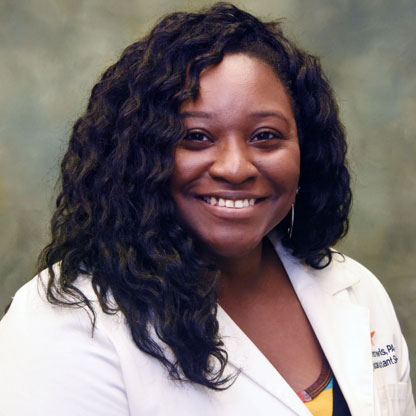 Demetria Davis, MSPAS, PA-C
Assistant Professor
Bio
Ms. Demetria Davis is new to the faculty at University Tenneessee Health Science Center. Ms. Davis obtained her Bachelor of Science from Lipscomb University in Nashville, TN. She received her Masters in Physician Assistant Studies from Alderson Broaddus University in Philippi, West Virginia. She is a certified physician assistant that has been in practice for over 11 years. She has experience in family medicine, pediatrics, and pain management. Professor Davis served as a medical provider for over a year in the ACCORD (Action to Control Risk in Diabetes) trial. Ms. Davis has a passion for service and volunteers her time at Shelby County schools and Memphis Giants football organization. She is the proud mother of 3 young men and enjoys yoga, spinning, and Zumba.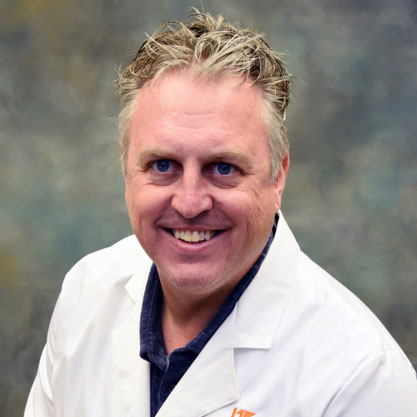 Paul "PJ" Koltnow, MS, MSPAS, PA
Assistant Professor
Bio
As one who truly appreciates the importance of being a "life-long learner" Mr. Koltnow brings to the program a varied background of health care and academic experience. After obtaining a Master's degree in Counseling Psychology from the University of Memphis, he began his health care career mainly treating at risk youth with substance abuse issues as well as serving the needs of adult psychiatric patients.
Having a strong interest and desire to pursue further medical training Mr. Koltnow graduated from Bethel College with his MSPAS. He spent 7 years in a private pediatric practice as well as practicing Internal Medicine for two years.
In addition, Mr. Koltnow has a BA in Journalism from Memphis State University and a BS in Psychology from the University of Memphis. He has proudly served on the board of the Tennessee Academy of Physician Assistants. He has also taught as adjunct faculty at the University of Memphis and occasionally will use his Journalism skills writing freelance articles for various local publications.
Mr. Koltnow's research interests currently include pediatric obesity and Physician Assistant educational issues.

David Nutting, PhD
Associate Professor
Bio
My long-term goal is to contribute to our understanding of endocrine and nutrient regulation of metabolism, particularly with respect to uptake of nutrients by the GI tract and their subsequent metabolism, including induction of other physiologic or pathologic effects. I am presently trying to identify the putative "chylomicron remnant receptor" in the proximal intestine, then study its regulation and role in triglyceride, cholesterol, and phospholipid metabolism by the small intestine. I have also been collaborating on studies of the long-acting somatostatin analog, octreotide, on calcium and nitrogen metabolism in humans. Unexpectedly, we found that octreotide enhanced calcium retention, first in boys with Duchenne muscular dystrophy, then in normal and cirrhotic adults. And in a patient with Paget's disease, acute treatment with octreotide simultaneously enhanced bone formation and inhibited bone breakdown. Finally, I have also done collaborative studies in cattle, examining the interaction between genotype (Brahman vs. Angus) and the environment (two different forages, bermuda vs. fescue). We found marked effects of genotype on serum cholesterol and that the effect of forage on cholesterol levels depends on the genotype of the calf. We also found that serum cholesterol in heifer calves at weaning predicts future milk production during first lactation 2 1/2 years later. This finding appears to have potential practical use for selecting which young heifers to keep to be future brood-cows, since the amount of milk a beef cow can produce heavily influences the growth rate of her calves. Techniques we employ include standard lipid and lipoprotein separation and analyses, mesenteric lymph duct cannulation (to collect and analyze intestinal lymph), Western ligand blotting, and rocket immunoassay for apolipoproteins.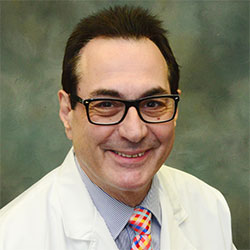 Joseph Willmitch, MPAS, PA-C, DFAAPA
Clinical Coordinator, Assistant Professor
Bio
Mr. Joseph G. Willmitch has been a certified Physician Assistant since his graduation in 1978. He has completed two postgraduate programs, one in surgery at Montefiore Hospital/Albert Einstein College of Medicine Hospital in New York City and he completed his Master of Physician Assistant Science (MPAS) with a specialization in Cardiology from the University of Nebraska Medical Center. He has worked in the field of Cardiothoracic/Vascular surgery from 1981-1991, and in the field of Cardiology from 1991-present in Miami, Florida. Mr. Willmitch was one of the first Physician Assistants in Miami-Dade County and was instrumental in introducing the concept of PA's there. He helped launch the Southeastern University PA Program (now Nova-Southeastern) and was on their initial Admissions, Advisory and Advancement Committees as well as their initial faculty. He was Chairman of Allied Health at Baptist and South Miami Hospitals from 1993-2010 and a member of a systemwide Council for Advanced Practice for Baptist Health of South Florida. He is a Distinguished Fellow in the AAPA and brings with him almost forty years of experience as a Physician Assistant to the University of Tennessee Physician Assistant Program.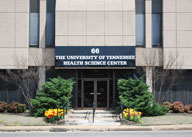 Contact Us
Master of Medical Science Physician Assistant Program

66 North Pauline, Ste. 116
Memphis TN 38163
Email: paprograminfo@uthsc.edu
Phone: 901-448-8000