Pediatric Nephrology Fellowship
Our pediatric nephrology fellowship offers a comprehensive curriculum in all aspects of clinical pediatric nephrology, including: Hypertension, chronic kidney disease, diabetic nephropathy, congenital anomalies of kidney and urinary tract (CAKUT), hereditary kidney diseases, acute kidney injury, glomerulonephritis, tubular diseases, kidney transplant, acute and chronic hemodialysis, peritoneal dialysis and continuous renal replacement therapy.
 Under the leadership of Dr. John Bissler, our Tuberous sclerosis (TS) center is an established, internationally recognized center of excellence.
The center is serving patients with TS from all over the world.
 We offer an elective rotation in Onco-Nephrology at St. Jude Children's Hospital for candidates interested in renal diseases in patient with hematological and oncological diseases. This is a specialty in adult Nephrology and we will soon have a one-year rotation to train Pediatric Nephrologists. St. Jude Children's Research Hospital offers a tremendous patient volume of these unique patients.
In addition, our growing hereditary renal disease, Neo-Nephro and sickle cell clinics offer a great opportunity for focused patients' care.
Our division offers a great opportunity for basic, translational and basic science research. We are also an active member of the Mid West Pediatric Nephrology Consortium (MWPNC), which offers a path towards guaranteed published multicenter studies.
Current Fellows
Aslam Qureshi, MD
Medical School: Medical School of Georgia, College of Medicine, Augusta, Georgia
Pediatrics Residency: University of Kentucky Medical, Center, Lexington, KY 
Pediatric Nephrology Fellowship:  University of Kentucky Medical, Center, Lexington, KY and Children's Hospital Research Foundation, Cincinnati, OH 
Board Certification:  American Board of Pediatrics, Sub Board of Pediatric Nephrology 
Graduate School: M.S in Epidemiology, University of Tennessee College of Graduate Health Sciences
Special Interests:  Dr. Wyatt has led a Clinical and Translational Research Program related to IgA Nephropathy and HSP Nephritis since 1979. He has been an authored over 80 peer-reviewed articles on this topic that includes a review article in 2003 that was published in the New England Journal of Medicine. Dr. Wyatt is one of three principle investigators for the Midwest Pediatric Nephrology Consortium study, "Genetic, Genomic, and Biomarker Studies of Henoch-Schönlein Purpura and IgA Nephropathy in Kids." He is also an investigator for the National Institutes of Health study, "Elucidating IgA Nephropathy through Genetic Studies of IgA1 Glycosylation (5R01DK082753-06)", PI Ali G. Gharavi.  Dr. Wyatt is actively recruiting subjects for both of these studies.
New Fellows
Vijay K. Gorantla, MD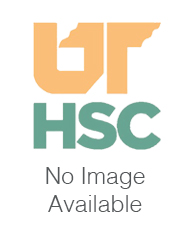 Medical School: J.J.M. Medical College, Kuvempu University India, November 2001
Board Certified: American Board of Internal Medicine, August 2016
Board Eligible: American Board of Pediatrics
Pediatrics Residency: Internal Medicine and Pediatrics Residency – University of Tennessee Health Science Center, Memphis, TN July 2012-June 2016
Adult Nephrology Fellowship:  University of Tennessee Health Science Center, Memphis, TN July 2016-June 2018
Special Interests: Onco-Nephrology and Acute kidney injury.  
Research Interests: Renal outcome of chronic kidney disease secondary to treatment of cancer.
Why Memphis?
Memphis is a city like no other. Nestled on the banks of the Mississippi River, Memphis is where starving actor Danny Thomas built a children's hospital (St. Jude Children's Research Hospital has helped increase the overall childhood cancer survival rate from 20% to more than 80%); Fred Smith started a small delivery service (FedEx now generates $60 billion dollars a year); the King of Rock 'n Roll chose to live (Elvis' Graceland sees 600,000+ visitors each year); and where you'll find USA Today's most iconic street (Beale Street has attracted fans from all over the world since the 1860s).
More city points of pride:
Memphis has been the inspiration for over 1,000 songs. We're pretty proud of our town and think once you experience Memphis, you will be, too.