UTHSC LEADS Seminar Series
"Academic Research and New Company Formation: Inspirations and Obstacles" presented by Todd D. Giorgio, PhD, PE
Professor, Biomedical Engineering, Cancer Biology, and Chemical and Biomolecular Engineering, Vanderbilt University
Nurturing an idea to academic research success that, subsequently, supports the development of a new small company is an objective for many faculty, especially in the biomedical sciences and bioengineering. Unfortunately for students, faculty, institutions and society, the practical and economic impact of terrific ideas that are developed in academia is a low probability event. Since 2012, two small companies have advanced from my academic laboratory. Other potentially translational ideas were unable to overcome the obstacles necessary to support the development of a new enterprise. In these cases, what factors promoted functional entrepreneurism from academic research and what factors inhibited small company development?
About Dr. Giorgio
Todd D. Giorgio, PhD, PE is Professor of Biomedical Engineering and Professor of Chemical and Biomolecular Engineering at Vanderbilt University. His research is primarily focused on the quantitative understanding of complex biological system interactions, especially with gene and drug delivery materials. His recent work includes a strong focus on nanoscale materials and their applications to the solution of problems in biology and medicine, characterized as 'nanomedicine'. Delivery of cancer therapies using 'smart' vehicles responsive to specific characteristics of the in vivo environment and nanomaterials for the modulation of cancer immunology are current initiatives in the Giorgio laboratory. He is a co-founder of two early-stage biotechnology-based companies, both involved in the real-time detection, characterization and treatment of bacterial infection, including sepsis.
He is an elected Fellow of the Biomedical Engineering Society (BMES) and an elected Fellow of the American Institute for Medical and Biological Engineering (AIMBE), an organization advocating for the value of medical and biological engineering to society. He currently holds an elected position on the Board of Directors of BMES. Dr. Giorgio served as Chair of the Department of Biomedical Engineering at Vanderbilt University for nine years. He is a registered professional engineer in the State of Tennessee. He received his PhD from Rice University and his BS from Lehigh University, both in chemical engineering.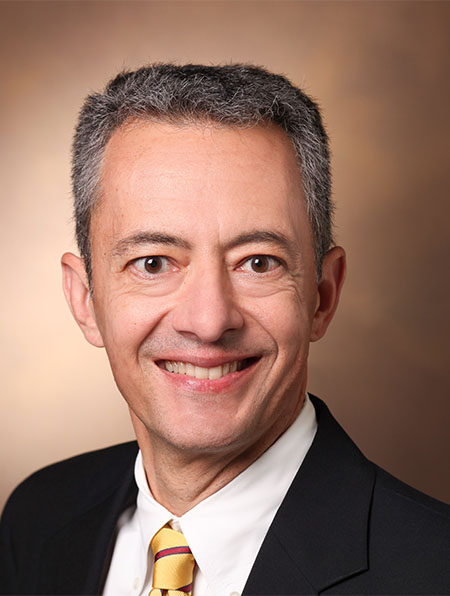 Date: Thursday, May 3, 2018
Time: 12 to 1 pm
Location: Freeman Auditorium (930 Madison Avenue, 3rd Floor)
Lunch provided to the first 50 attendees
The UTHSC LEADS (Launching Entrepreneurial Activities and Discovery in Science) seminar series brings successful and engaging entrepreneurial scientists involved in biotech, life sciences, Pharma and device sectors to UTHSC and relay their "entrepreneurial stories" to our faculty, staff, and students. Specifically, we focus on speakers who have taken an idea from "bench-to-bedside", connecting research done in the laboratory to develop new ways to treat patients.