Pediatric Emergency Medicine Fellowship
Our Pediatric Emergency Medicine Fellowship program is carefully tailored to provide each fellow with a unique and comprehensive experience to prepare them for a successful career in clinical and academic pediatric emergency medicine. We accept graduates who have completed an RRC accredited pediatric residency or emergency residency program. We are a three-year program for all fellows, with the third year typically required to complete their scholarly work and research project.
Our  training program is affiliated with the Division of Pediatric Emergency Medicine, Department of Pediatrics, University of Tennessee Health Sciences Center.
The major training site for our fellows is Le Bonheur Children's Hospital, an urban tertiary level comprehensive regional center of excellence for children in the Mid South region. We are a Level 1 trauma facility and one of the busiest Pediatric Trauma Centers in the US, beginning 2012.
Meet Our Coordinator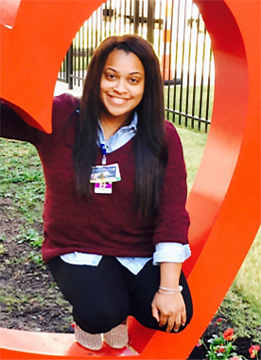 April Smith, MSHSA
Pediatric Fellowship Coordinator   
Born and raised in Fayette County, TN and now a native Memphian. April graduated from The University of Memphis with a Bachelor's in Professional Studies with a concentration in Health Care Administration. She also obtained her Master's in Health Service Administration with a minor in Public Health at Strayer University. She joined the University of Tennessee Health Science Center, Graduate Medical Education department where she manages three fellowship programs: Pediatric Emergency Medicine, Pediatric Neonatology Medicine, and Pediatric Radiology. April enjoys spending time with her family, traveling, and outdoor festivities.
Facility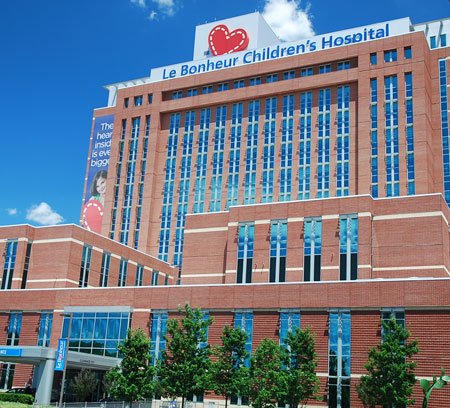 Le Bonheur Children's Hospital
848 Adams Ave
Memphis, TN 38103
(901) 287-5437

Founded in 1952, Le Bonheur Children's Hospital is an integral part of the Methodist Healthcare Family and a training site for many University of Tennessee Health Science Center residencies/fellowships. A new $340-million hospital building was built in December 2010 to accommodate the over 100,000 patients seen each year.
Named one of the nation's "Best Children's Hospitals" by U.S. News & World Report, Le Bonheur is the only Level 1 pediatric trauma center in the Mid-South.  Its neonatal intensive care unit (NICU) provides the highest level of care for the region's critically ill newborns.
Why Memphis?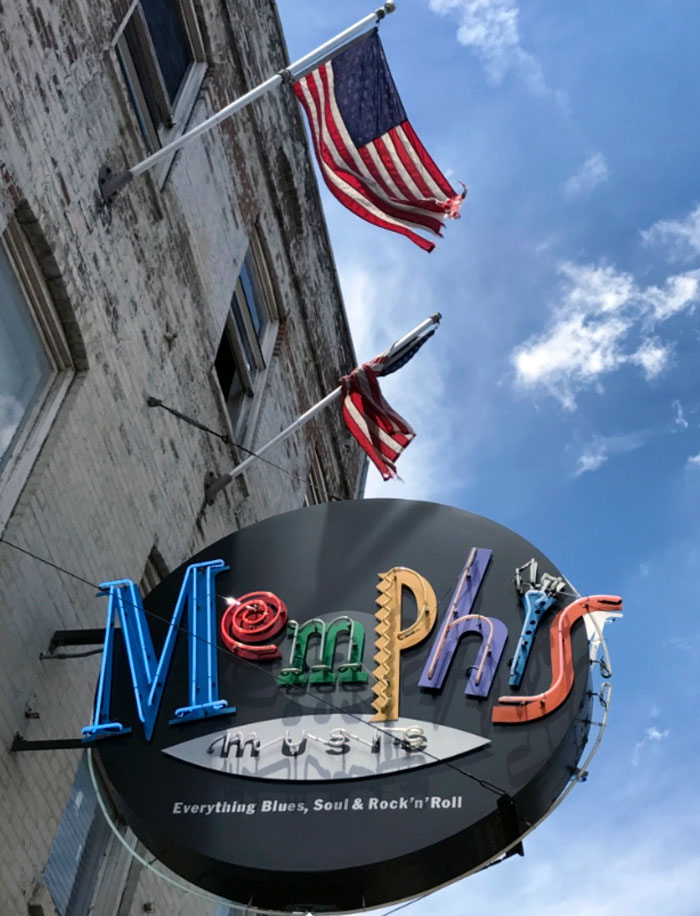 Known as the "Birthplace of Rock 'n Roll," Memphis has always been a big city with a small town heart. It offers magnificent music (we're the home of Elvis, Stax, Justin Timberlake, and the Blues), fantastic food (we take our barbecue very, very seriously!), spectacular sports (Grizzlies, Redbirds, or Tigers anyone?), and colossal concerts (including Garth Brooks, Twenty One Pilots, and Bruno Mars and the Beale Street Music Festival) and all of this served with side of southern charm.
Learn what it's like to spend 36 hours in Memphis. It's where cool started.