Department of Obstetrics and Gynecology
Our mission is to bring the benefits of the health sciences to the achievement and maintenance
of human health with a focus on the citizens of Tennessee and the region by providing an integrated and
self-sustainable program of education, research, clinical care, and public service.
Delivering Excellence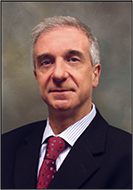 Since 2008, the department has undergone numerous changes and grown significantly, making it one of the most successful practices in the university.
In patient care, we have developed protocols on Labor and Delivery, started a quality program in all of our facilities, opened the Fetal Center at Le Bonheur Children's Hospital, created an internal Reproductive Endocrinology and Infertility (REI) Division, started an in vitro fertilization program, launched an ovarian preservation program, opened the Center for High-Risk Pregnancies, added an internal Minimally Invasive Gynecologic Surgery Division and launched both a Urogynecology Division and a simulation program called OB F.A.S.T. In research, our world-renowned physicians lecture both nationally and internationally and have developed procedures that have changed the standard of care around the globe.
Excellence in Education
One of the department's primary concerns is educating the next generation of practice professionals. Both residents and medical students rotate through the department, and each group gains valuable insight from UT physicians.
Our Residency Training Program was first accredited at UTHSC in 1970. The Residency Program trains 33 residents and welcomes nine new interns from a pool of more than 600 applications each year. As of 2018, the program has continued accreditation by the ACGME and has become one of the more desirable locations to undergo training in the country.
We have a Gynecology Oncology Fellowship (ACGME accredited), a Maternal Fetal Medicine Fellowship (ACGME accredited) and we have an Ultrasound Fellowship as well. Our department is one of the top clerkships for UTHSC medical students.
Thanks to these strengths, our department is now one of the top places to train and to receive care in the country.
UTHSC's Giancarlo Mari Wins 2017 Innovation Award
The University of Tennessee Health Science Center is dedicated to reducing the infant mortality rate in Shelby County and beyond, Giancarlo Mari, MD, FACOG, FAIUM, MBA, professor and chair of the Department of Obstetrics and Gynecology, said Wednesday in accepting an award for the innovative work he leads to achieve this goal.
Dr. Mari, who also directs the High-Risk Obstetrics Center of Excellence at Regional One Health, is one of the winners of the 2017 Innovation Awards from Inside Memphis Business magazine. The prestigious awards annually recognize the vision, endurance, and innovation that make Memphis and Shelby County a better place to live. The awards were announced at a breakfast at the Holiday Inn University of Memphis.
Dr. Mari is the founder and developer of OB F.A.S.T. (Obstetrical Feasible Approach to Safety Training), an innovative simulation program to train health care workers to more efficiently handle obstetrical emergencies. These include cardiac arrest, sepsis, anesthetic emergencies, respiratory distress, fetal heart rate distress, umbilical cord prolapse, breech delivery, postpartum hemorrhage. and other complications. Read More