7th Annual J. Joe Littlejohn Lectureship on Implants
Date: Friday, October 6, 2017 
Time: 9:00 a.m. – 4:00 p .m. (CST); 8:30 – 9:00 a.m. - Coffee and registration
Location: The University of Tennessee Health Science Center Campus
Sponsor:  Nobel Biocare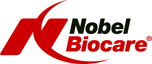 Parking: Dental Patient Lot (O Lot) located southwest of Dunn Dental Bldg. - $3/weekday.
Madison Plaza Garage (H Lot) located at 940 Madison Ave. - $5/day. 
Metered parking is also available for a cost along S. Dunlap St.
CE Credit: 6 Hours
Tuition: $150 – includes morning coffee and lunch. *All tuition and fees are due in full at the time of registration. Class space is limited; registration is on a first-come, first-served basis. Registration less than 10 business days prior to the course is subject to available space and a $25 late registration fee.
Morning Session: Immediate Placement and Restorations for Long Term Esthetic Success 
Objectives:
Identify patients who are good candidates for immediate implant placement.
Understand what the requirements are for successful immediate implant placement and provisional placement.
Understand what the short and long term benefits are for immediate implant and  provisional placement.
Afternoon Session: Managing Implant Complications- Surgery to Prosthetics
Objectives:
Participants will review proper pre – operative planning for successful implant outcomes.
Review of appropriate surgical protocols to avoid implant complications at the time of surgery.
Review of prosthetic failures and possible management solutions.
Speaker Name: Michael E. Pruett, DMD, FICD, DICOI
Biography:
Michael E. Pruett, DMD, FICD, DICOI, Assistant Professor of Oral Rehabilitation, and Director of the General Practice Residency Program at the Dental College of Georgia At Augusta University. He received his D.M.D. from the Medical College of Georgia School of Dentistry, then completed a two year General Practice Residency at the University of Virginia. He then became the Director of Dentistry at Mount Sinai Hospital in Hartford, Connecticut. While in Hartford he also served as the Assistant Program Director of the General Practice Residency at Saint Francis Hospital and Medical Center. He has placed and restored dental implants for the last 24 years. As well he maintains an active practice with emphasis on hospital dentistry, management of medically compromised patients, implant placement and restoration and sedation dentistry. Dr. Pruett is a Fellow in the International College of Dentists, the Pierre Fauchard Academy, and a Diplomate in the International Congress of Oral Implantologists. He is also active in many dental organizations including the American Dental Association, Georgia Dental Association, Hinman Dental Society, American Society of Dental Anesthesia, Academy of Osseointegration and the American Academy of Implant Dentistry. Dr. Pruett is the Co-Course Director for the AAID Implant Maxi-Course at the Dental College of Georgia at Augusta University, he also lectures nationally and internationally on implant dentistry. Dr Pruett was also the Dental College of Georgia Distinguished Alumnus for 2013.


Contact Us
Office of Continuing
Education & Publications
875 Union Avenue
C-106A Dunn Bldg.
Memphis, Tennessee 38163
Email: utcde@uthsc.edu
Phone: 901-448-5386
Fax: 901-448-1514