Athena Starlard-Davenport, PhD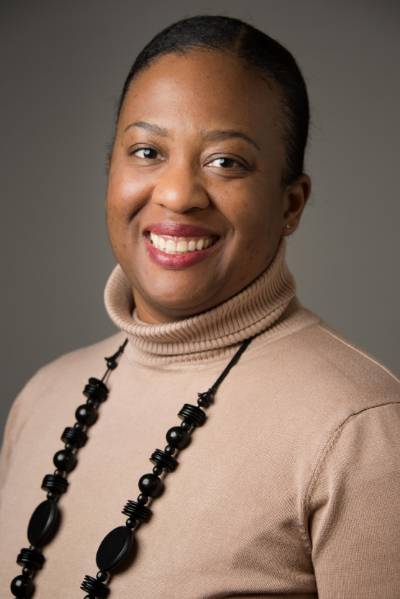 Athena Starlard-Davenport is an Associate Professor in the Department of Genetics, Genomics and Informatics at the University of Tennessee Health Science Center in Memphis, since January 2016. She received a BS and an MS from the University of Louisiana at Monroe and subsequently, her PhD in Biochemistry and Molecular Biology from the University of Arkansas for Medical Sciences (UAMS) in Little Rock in 2007. In 2011, Dr. Starlard-Davenport completed postdoctoral fellowship at the Oak Ridge Institution for Science and Education (ORISE) and was an FDA Commissioner's Staff Fellow both at the FDA-National Center for Toxicological Research in Jefferson, AR. She completed another postdoctoral fellowship in 2015 at the UAMS in the Department of Cancer Control and Population Sciences and Medical Genetics. 
Dr. Starlard-Davenport research interests span both molecular epidemiology of breast cancer disparities and molecular mechanisms of globin gene regulation. Therapeutic interventions aimed at reactivating fetal hemoglobin is an effective approach for improving survival and ameliorating sickle cell disease symptoms. Recently, much of her work has been on elucidating the role of microRNAs in fetal hemoglobin regulation.  In collaboration with Dr. Patricia Adams-Graves, Professor of Medicine at UTHSC and clinician in the Regional One Diggs-Kraus Sickle Cell Clinic, and Dr. Betty S. Pace, Professor of Pediatrics at Augusta University, they are collecting blood specimens from sickle cell patients to identify epigenetic strategies to reverse the γ-globin to β-globin switch to induce fetal hemoglobin.  She and her team were recently awarded a UTHSC CORNET Clinical grant entitled "Investigation of miR-29 as a novel fetal hemoglobin inducer and treatment for patients with sickle cell disease" to support these research endeavors.
Dr. Starlard-Davenport has given numerous invited talks, interviews, and has published 30 manuscripts on her research. She is also coauthor on a recently published manuscript entitled "MIR-144 Mediated NRF2 Gene Silencing Inhibits Fetal Hemoglobin Expression in Sickle Cell Disease". Her long-term goal is to develop novel therapeutic treatments to expand treatment options for sickle cell disease and other β-hemoglobinopathies.