Answers
What web browser should I use?
OnBase recommends Google Chrome although Mozilla Firefox and Microsoft Edge should also work.
How do I log in to OnBase on a web browser?
You should see the following log on page:

Use your UTHSC netID and password to log into OnBase.  Duo is not enabled at this time.
How do I search for documents online?
When you log in, you should automatically be at the document retrieval page.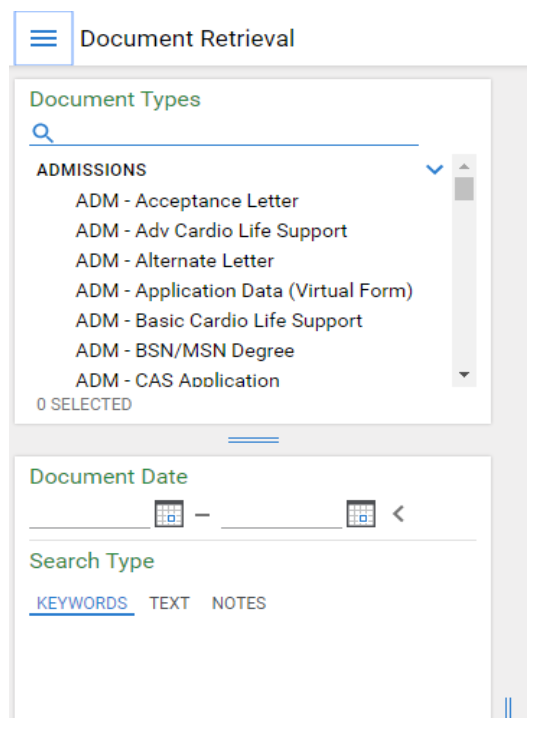 When you click on a document type, it will put a check mark next to it and then show you the keywords available for the document.
You must fill in at least one of the keywords in order to run a search.  
How do I clear the search fields?
You can either clear just the keywords or clear all.  Both icons are located at the bottom left of the screen.
If you want to just clear the keywords, click on the icon with a key and an x inside an arrow.

This clears any information you have entered in to search for a document.
If you need to clear all information (including date ranges) then click on the green arrow pointing counter-clockwise.

How do I do a custom query online?
At the top left of the page, you will see an icon that looks like three lines.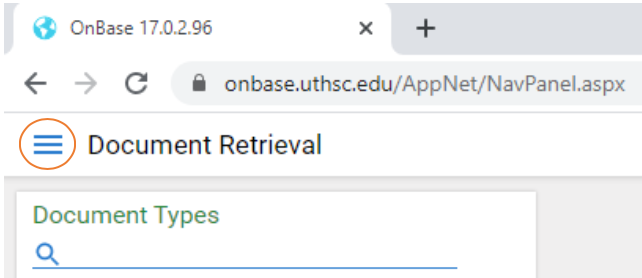 When you click on it, you will see the option to switch from document retrieval to custom query.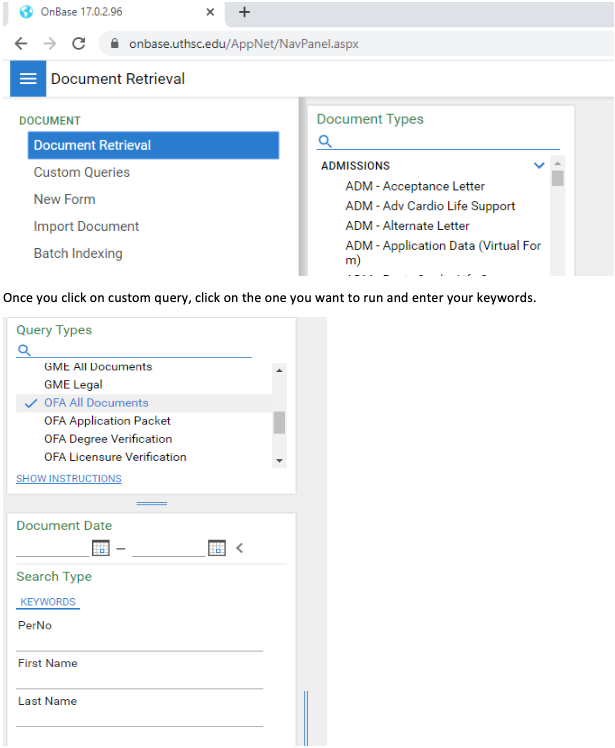 How do I print a document in OnBase?
Once you open a document you should see a printer icon at the top left-hand corner.

Click the printer icon and you will have the option to choose which printer it is sent to from your machine. 
It may also be on the top right-hand portion if the document is showing as a pdf.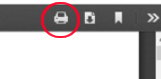 How do I download a document from OnBase?
At the top left, you will see something that says Document.  Once you click document, you will see Send To and will then see the option to choose File.

A new window should pop up asking how you would like to save the file.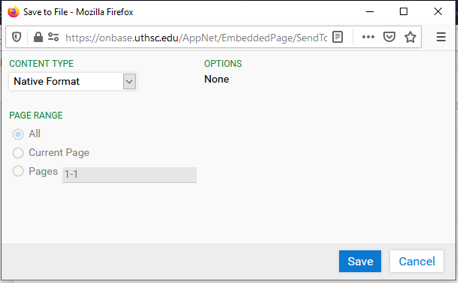 Once you click save, then a new window should come up asking you how you would like to save the document.
The alternate way to save would be to right-click anywhere on the document and select Send To and choose File.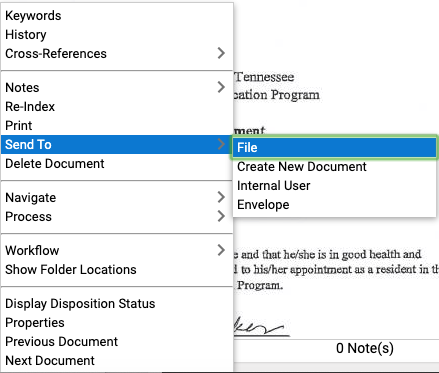 What if an option is greyed out?
If you cannot click on an option, that means that you (or your OnBase group) does not have permission to do that action.  For example, in the following screen, this user has no permissions for the Send To option.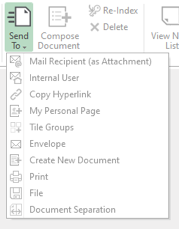 If you saw this but needed to print, then you would first need to ask permission to print from your department head.  Once your department head has granted you permission, then you can send in a footprints ticket/email asking for that permission to be granted.
How do I import a document?
Click on the three lines again and choose import document.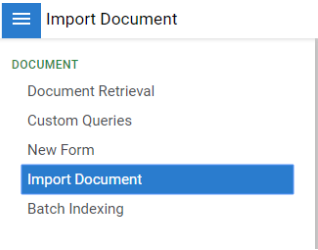 You cannot directly scan into the web client, so your document must already be saved on your computer.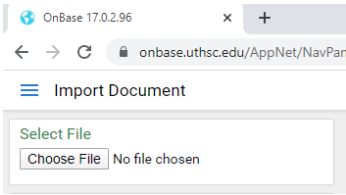 Click on the "choose file" button and then browse to the file you wish to import.  You will only be able to import one document at a time.  You should then see this: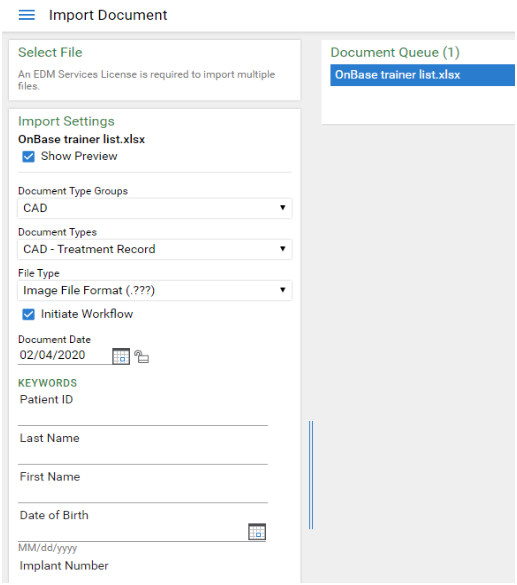 Choose your document type group and document type.  Leave image file format as the default file type.  Then make sure to import as many keywords as you can. Once you have it all filled in, then click "import" at the bottom left of the page.

How do I log out of OnBase?
You will see your netID at the top right of the page.  Click on it and you will see the option to log out.