Hassan A. Aziz, PhD, FACSs, MLS(ASCP)cm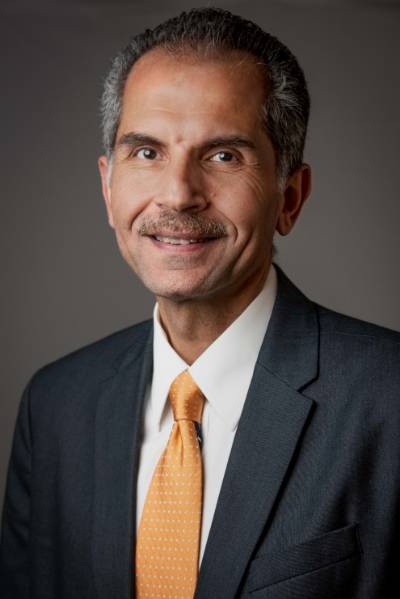 Hassan A. Aziz, PhD, FACSs, MLS(ASCP)cm
Executive Associate Dean for Academic, Faculty and Student Affairs
Professor, Department of Clinical Laboratory Sciences
901.448.3164
habdelaz@uthsc.edu
Dr. Hassan Aziz is a tenured professor of medical laboratory science and is the Associate Dean for Academic, Faculty and Student Affairs at the University of Tennessee Health Science Center. He received his doctorate degree from the University of Southern Mississippi. Dr. Aziz is the President-Elect for the American Society for Clinical Laboratory Science (ASCLS). He is a Fellow of the Association of Clinical Scientists (ACS) and of the Institute of Higher Education at the University of Georgia (UGA). He is a certified Green Belt Six Sigma and TEDx speaker. 
Aziz has an extensive international experience in higher education, consulting and advisory work. He is an external examiner for several international academic programs and an adjunct faculty to a number of institutions. He is an active member of national and international professional and scientific societies and organizations. He represents ASCLS at the International Federation of Biomedical Laboratory Science (IFBLS) and he is a member of its Scientific Network of Experts. He is currently the Chair of the CLEC 2021 Steering Committee. He founded the Qatar Advisory Board of the American Society for Clinical Pathology (ASCP) in 2013 and is a mentor and a consultant for the ASCP Global Outreach Program. He is a VIP mentor to new program directors through the National Accrediting Agency for Clinical Laboratory Science (NAACLS) as well as a site visitor for clinical laboratory programs. 
In addition to numerous international conference presentations and guest speaking engagements, Dr. Aziz has over 75 peer-reviewed publications. In 2019, he was the recipient of the prestigious ASCP Lifetime Achievement Award and the Distinguished Author Award by ASCLS. He is a consulting editor for Clinical Laboratory Science (CLS) published by ASCLS, and on the Development Board of Critical Values published by ASCP.
Biomedical Science
Medical Laboratory Sciences
Medical & Health Profession Education
Health Informatics
PhD, University of Southern Mississippi, 2000
MS, University of Southern Mississippi, 1994
BS, Kuwait University, 1990