Chancellor's Column: Strategic Planning Launch
"We are stronger when we listen, and smarter when we share." 

– Queen Rania Al-Abdullah of Jordan
View this message in its original email format.
Dear Colleagues-Friends,
In building out our leadership to be more inclusive and to enable enhanced communications, we are pleased to acknowledge an updated Chancellor's Cabinet. The expansion will allow for more diverse thought and will also enable us to listen to more viewpoints when making decisions together, in accordance with feedback expressed in various sessions and surveys over the past year. Moreover, all our leaders will be able to amplify our communications to better serve you. Please do not hesitate to reach out to any of our leadership with any thoughts or concerns. We appreciate all that you do for our university.
The new Cabinet will be launched tomorrow as it meets with UT President Boyd.
With gratitude,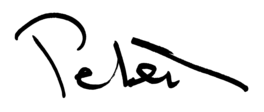 Peter F. Buckley, MD
Chancellor