Saint Francis Family Medicine Applicants
Residency
"I feel that the UTHSC-Saint Francis Family Practice program has provided me with the education and experience I need to further pursue my career as a family medicine doctor. I feel we play a vital role in caring for the members of the community, no matter what the nature of the problem. The residency is unopposed which allows great experience working with private physicians of all specialties."

Saint Francis Family Medicine Residency Graduate
Established in 1975, Saint Francis Family Medicine Residency remains the only residency program at Saint Francis Hospital.  Throughout the years, the program has experienced strong growth under the leadership of several directors.
Our unopposed residency program offers 9 intern positions each year. Residents are provided free meals, comfortable call rooms, covered parking, competitive salary and benefits, and a designated resident area within Saint Francis Hospital.
The wide range of services provided by this large community hospital are:
Emergency Care
Medical /ICU
Surgical/Ortho
Obstetrical Services
Psychiatry
Rehab
Selection Criteria
Positions are offered through the National Residency Matching Program (NRMP). All applications must be submitted through ERAS.
A complete application consists of:
Graduation from LCME-approved US or Canadian medical school, or American Osteopathic Association-accredited medical school, within the last 3 years.
Documented full-time clinical patient care in the US for 12 months.
Proficiency in written and spoken English.
3 current letters of recommendation, preferably one from a family physician.
Medical School Performance Evaluation (MSPE) letter
Copy of USMLE or equivalent (COMLEX) scores. It will be at our discretion to grant an interview if an applicant has failed Step 1, Step 2 CK, Step 2 CS, or Step 3.
a copy of your medical school transcript.
a personal statement of your interest in Family Medicine.
ERAS 2020 Residency Application Timeline
IMG Requirements
Applicants must be:
a US citizen or permanent resident of the US with a valid work authorization (we do not accept VISAs)
able to provide ECFMG certification to begin July 1st
a graduate of a school listed on the Medical Board of California approved list
Meet Our Coordinator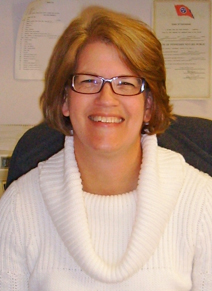 Priscilla Griffith
Saint Francis Family Medicine Residency Fellowship Coordinator   
Priscilla was born in Vicksburg, Mississippi, and moved to the Memphis area when she married. She graduated from Mississippi State University with a BSEd in English Education. She certified to be a teacher, but that never came to fruition. Instead she opted to have her family of five children. She began working for the University of Tennessee in 1991 as an in-house transcriber, moved into the Family Medicine Residency in 1995 as a secretary, and became the Residency Coordinator for Family Medicine at Saint Francis Hospital in 1998. Priscilla enjoys sewing, reading, and being with her 15 grandchildren. And, she really loves being the "mom" of 27 family medicine residents!
Fellowships