Technology Requirements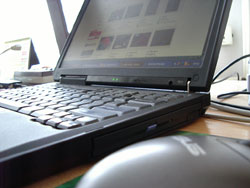 Upon matriculation to the Master of Medical Science Physician Assistant program, each PA student will be provided a notebook computer, which will be pre-loaded with required software. The notebook computer is considered the property of UTHSC until graduation at which time, proprietary software will be removed and the notebook will become property of the graduate.
Therefore, as part of the acceptance requirements for the Master of Medical Science Physician Assistant program, students are required to possess at least minimum capabilities for computer literacy. Computer literacy is knowledge and understanding of the personal computer beyond word processing — the skill set necessary to efficiently utilize a personal computer for coursework. This includes, but is not restricted to:
installing and configuring software;
accessing the Internet (connecting via an Internet Service Provider);
utilizing Internet resources such as email (sending and receiving messages, subscribing to listservs, opening attachments) and the World Wide Web;
uploading and downloading files;
working knowledge of Microsoft Office including PowerPoint, Excel, Microsoft Word;
a smart phone with texting capability for the online program;
printing; and
troubleshooting common problems
Please note that the STUDENT is expected to possess these capabilities. If you do not possess these skills, and if you rely on others to do these things for you, then you can expect to experience some difficulties as you progress through your program of study.
Answering Email
UTHSC policy states that your UTHSC's email is the official means of communication. Students must read email a minimum of once a day, 7 days per week.
Minimum Internet Service Provider (ISP) Requirements
You must have access to the Internet via one of the following methods:
DSL (e.g. Bell South)
Cable modem (e.g. Comcast)
Satellite (e.g. DirecTV)
Dial-up (e.g. AOL or EarthLink dial-up), NOT Recommended
Never use a smart phone or a public access wireless connection (Starbuck's, etc.) to complete work. Often work is lost.
NOTE:
We do not recommend dial-up unless it is the only service available in your area.
If you are using AOL as your Internet Service Provider, do not use the browser that is integrated into AOL when accessing UT systems. This is often a problem. Instead, use AOL to obtain your Internet Connection and then use Internet Explorer to browse the Internet.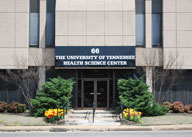 Contact Us
Master of Medical Science Physician Assistant Program

66 North Pauline, Ste. 116
Memphis TN 38163
Email: paprograminfo@uthsc.edu
Phone: 901-448-8000