College of Pharmacy Research
The College of Pharmacy research enterprise is characterized by a wide diversity in activities. It comprises all research areas relevant for drug discovery, preclinical and clinical development through drug utilization, outcome research and clinical research targeted at refinement of applied pharmacotherapy. Specific areas of expertise are focused in the areas of pediatrics, infectious diseases, cancer chemotherapy, and cardiovascular and metabolic diseases.
Thus, the College harbors the comprehensive expertise to address research questions throughout the life cycle of a drug, from its early stages as a potential drug candidate up to its clinical use in patient subpopulations.
The College's breadth of research activities is matched by a diverse and balanced portfolio of external funding sources including federal and state agencies, foundations and commercial entities.
News

New Drug Discovery Collaboration Targets New Treatments Against Diseases
Southern Research (SR) and the University of Tennessee Health Science Center (UTHSC) have formed a partnership to advance promising research that could lead to new drugs that address unmet medical needs.
The collaborative program links the drug discovery and development expertise of Birmingham-based Southern Research with UTHSC's four-campus research network, which was involved in sponsored programs valued at $240.5 million in fiscal year 2016.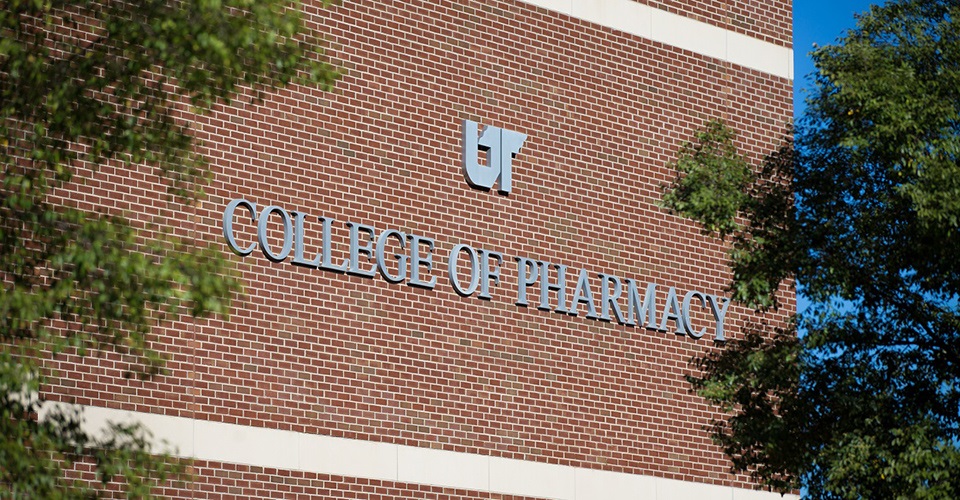 College of Pharmacy at UTHSC Rises to Number 23 in Annual Research Funding from NIH
The College of Pharmacy at the University of Tennessee Health Science Center (UTHSC) is now ranked Number 23 in annual research funding from the National Institutes of Health, according to a new listing of 141 member institutions published by the American Association of Colleges of Pharmacy.
The ranking for federal fiscal year 2016 is a dramatic increase from the College of Pharmacy's past five-year ranking in the mid-30s. The rise in NIH funding reflects a strategic effort over the last several years by the college to develop its research enterprise in support of and along with its excellence in academic programs.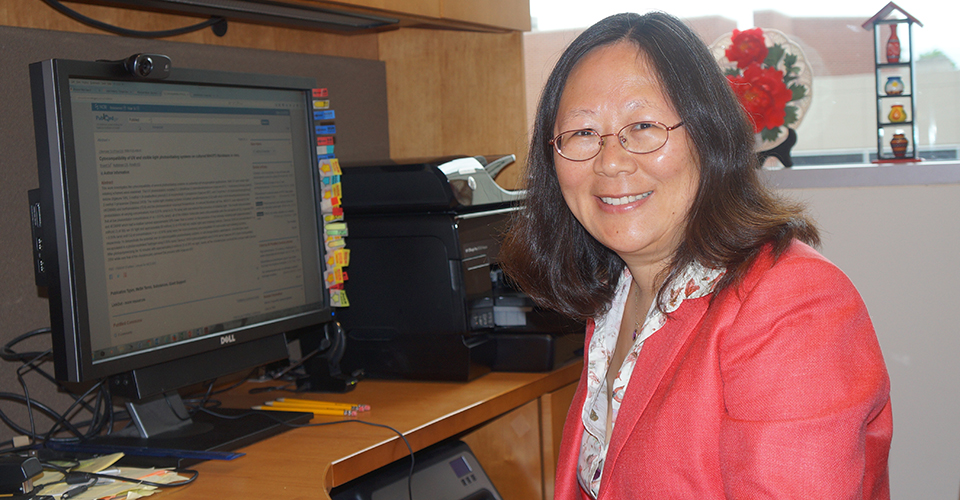 Tao L. Lowe, PhD, of UTHSC Receives $1.9 Million Grant to Study Innovative Nanotechnology to Treat Diabetic Retinopathy
The University of Tennessee Health Science Center's Tao L. Lowe, PhD, associate professor of Pharmaceutical Sciences and of Biomedical Engineering in the College of Pharmacy, has received a $1.9 million award from the National Institutes of Health for her project titled "Nanogels for Drug Delivery across the BRB to Treat Diabetic Retinopathy." The study will examine the use of a novel nanotechnology to help treat diabetic retinopathy.