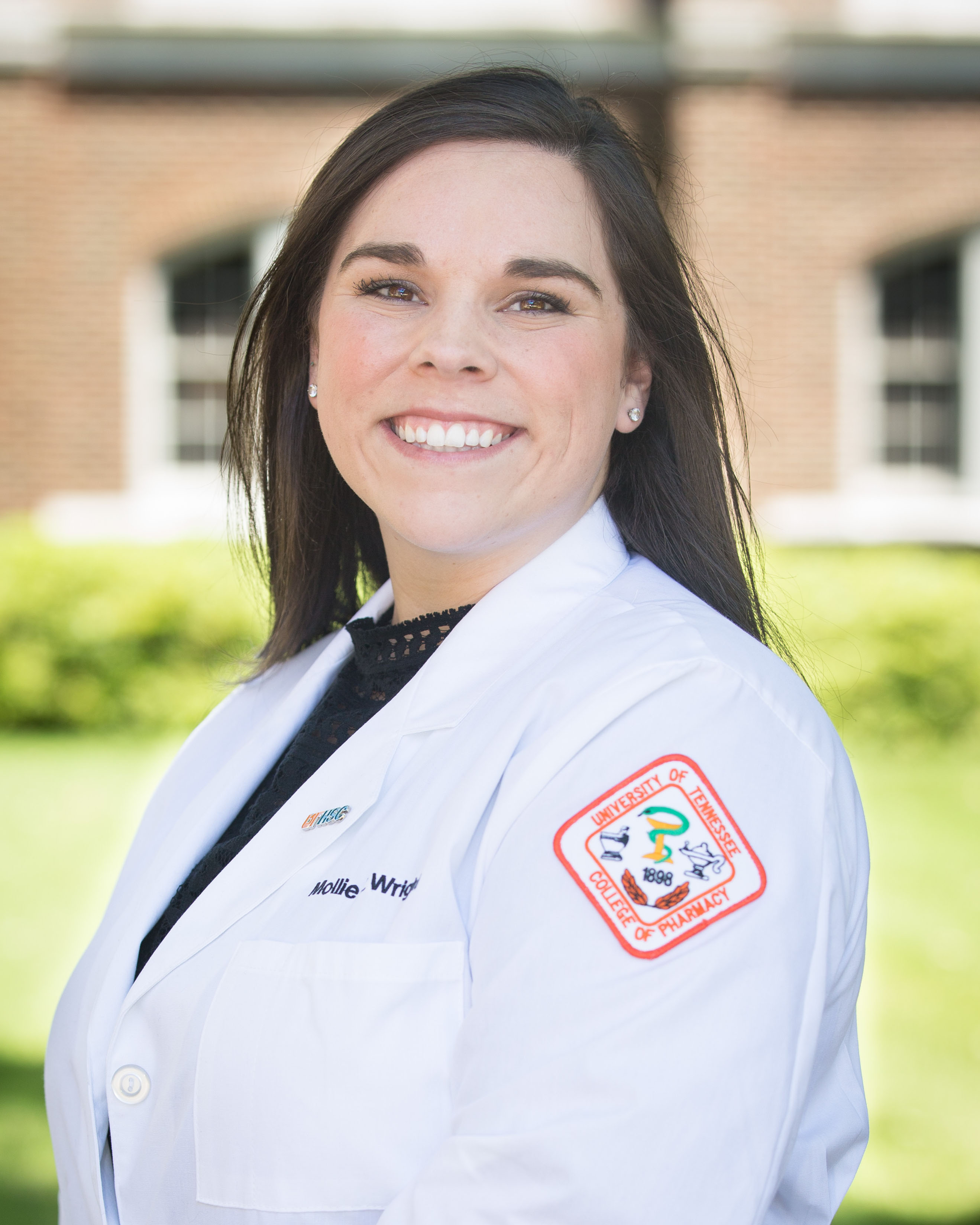 Undergraduate Institution: University of Tennessee-Knoxville
Why did you choose UTHSC College of Pharmacy?
I chose UTHSC College of Pharmacy because I knew the long-standing tradition this school held of producing top notch pharmacists and I knew that it would equip me with the skills needed to become a pharmacist that can best care for her patients. I also chose UTHSC College of Pharmacy because I knew they offered a dual PharmD/MBA program that I could complete while in school and be able to achieve the goal of going into and owning my own independent pharmacy.
Tell us a little bit about your experience in pharmacy school.
What I love about pharmacy school is that we focus on providing care for the community of Memphis. I have personally been involved in blood pressure screenings, teddy bear checkups for kindergarteners, flu clinics, and health fairs. I have enjoyed this because it has allowed me to put what I have learned in class into practice with patients and it allows me to care for the community of Memphis.
I am involved as a part of Operation Heart through ASP and it has given me the chance to learn how to talk to patients about very common issues regarding their health and how to take small changes towards a healthier life.
What advice do you have for prospective students?
The advice I would give to prospective students is that pharmacy school is so much more than learning the mechanism of action of a drug. It is setting the groundwork for the rest of your career, so get involved in as many things as possible. Throughout my P1 year, I have been involved with multiple organization and I have been able to have so many experiences from patient care events, Race for the Summitt, to meeting and gaining lifelong friends.