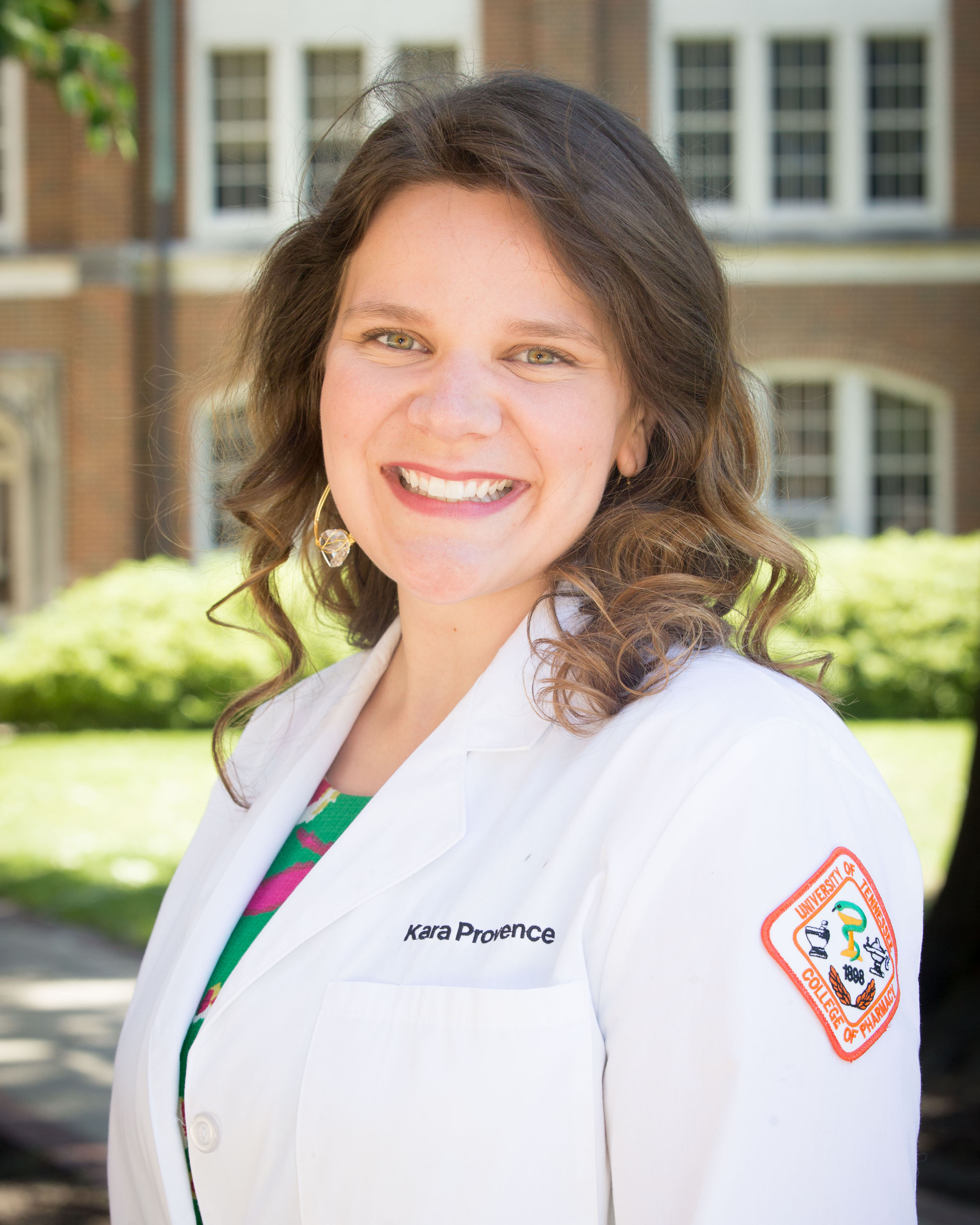 Undergraduate Institution: Auburn University
Why did you choose UTHSC College of Pharmacy?
I chose UTHSC College of Pharmacy because of its prestigious reputation. After the interview, I saw that UTHSC College of Pharmacy focused on student organizations and student life along with academic success. I wanted to go to a pharmacy school that was focused on my success and felt UTHSC would do that for me. 
Tell us a little bit about your experience in pharmacy school?
I have been involved in many different ways at our college. One of my favorite things that I am involved in is one of our service organizations, APhA-ASP. I am the president of this organization and it has given back to me more than I could have imagined. I believe in service, advocating for our profession and developing fellow student pharmacist leaders which is what this organization stands for. Also, I am a student ambassador for the college. I get the privilege of touring new students and letting them see how UTHSC is the perfect choice for them.  
I love pharmacy school for many reasons, one being the personal relationship I have with many professors. It is refreshing to come from an undergraduate college where I was just a face in the crowd to being able to ask and chat with my professors about anything pharmacy related or not.
The most important thing I have experienced is how I have grown as a person. When I came to UTHSC College of Pharmacy I had a narrow view of my future and what I thought I wanted to do. UTHSC has opened so many doors and opportunities and I am continually excited to see where they take me. 
What advice do you have for prospective students?
If I could give a student advice, it would be to have an open mind. I did not want to leave my undergraduate university and start over making new friends in a new place, but once I got here in the flow of things, I have been at ease. Also, get ready to study like you never thought possible before!