Neonatal-Perinatal Medicine Fellowship Program
ACGME-accredited since 1984
Upon completion of our Neonatal-Perinatal Medicine subspecialty fellowship, the trainee will have acquired an in-depth knowledge and necessary clinical skills to recognize and manage most neonatal clinical conditions and to teach others involved in neonatal care in the areas of neonatal stabilization, transport, and delivery of intensive care.
The training in research will impart knowledge in hypothesis testing, study design, data collection, and analysis of results utilizing appropriate and commonly used statistical methods.
The program currently has full accreditation by ACGME and meets all the requirements for American Board of Pediatrics. The Division is a component of Department of Pediatrics with close ties to Department of OB/GYN – Maternal-fetal Medicine.
Dr. Kirti Upadhyay named a Memphis Business Journal Top 40 Under 40 in 2017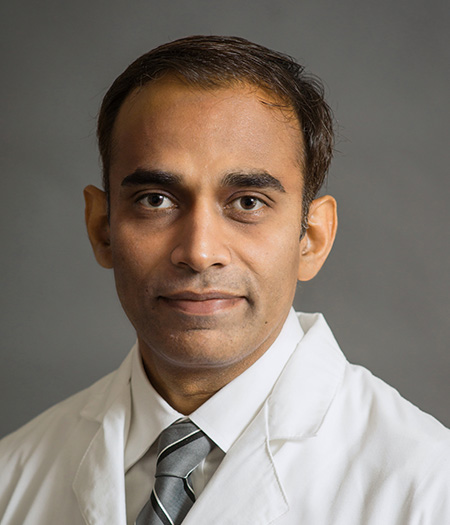 "After medical school in India, Dr. Kirtikumar Upadhyay came to the United States to grow in the field of medicine. That brought him as a fellow to UTHSC in Memphis, where he has stayed and takes care of the sickest patients in the most complex situations. "My work is stressful and extremely gratifying," Upadhyay said." (Memphis Business Journal)

Why Memphis?
Memphis is a city like no other. Nestled on the banks of the Mississippi River, Memphis is where starving actor Danny Thomas built a children's hospital (St. Jude Children's Research Hospital has helped increase the overall childhood cancer survival rate from 20% to more than 80%); Fred Smith started a small delivery service (FedEx now generates $60 billion dollars a year); the King of Rock 'n Roll chose to live (Elvis' Graceland sees 600,000+ visitors each year); and where you'll find USA Today's most iconic street (Beale Street has attracted fans from all over the world since the 1860s).
More city points of pride:
Memphis has been the inspiration for over 1,000 songs. We're pretty proud of our town and think once you experience Memphis, you will be, too.