Forensic Pathology Fellowship
The University of Tennessee Health Science Center (UTHSC), in conjunction with the Shelby County Medical Examiner's Office and West Tennessee Regional Forensic Center (WTRFC) offers a 1-year forensic pathology fellowship. 
The fellow will perform approximately 250 autopsies under the mentorship of five American Board of Pathology certified forensic pathologists. The WTRFC performs approximately 1,000 autopsies per year for most of the counties west of the Tennessee River. The fellow will encounter a wide variety of cases ranging from traumatic deaths, toxicological deaths and natural deaths. The trainee is expected to gain experience as an expert witness in court proceedings. Being affiliated with the UTHSC Department of Pathology, Le Bonheur Children's Hospital and Methodist University Hospital allows consultations in many pathology subspecialties including pediatric pathology, neuropathology and all of the surgical pathology subspecialties, as well as access to medical microbiology and clinical chemistry. A forensic odontologist is on staff at the WTRFC to provide consultation and training in forensic odontology.
A two week course in forensic toxicology is provided at NMS Labs in Willow Grove, Pennsylvania. The trainee will attend courses in forensic science at the Tennessee Bureau of Investigations in Nashville, Tennessee, and a course in forensic anthropology at the University of Tennessee Forensic Anthropology Research Center at the University of Tennessee in Knoxville. The fellow will take calls with ABMDI registered death investigators and attend death scenes throughout Memphis, Shelby County and most of West Tennessee. The fellow will attend a national forensic pathology conference and present research performed during the fellowship.
Requirements
Must have completed AP/CP or AP post graduate year 3. Must be eligible for medical licensure in Tennessee.
Applicants
Applicants should submit a copy of the CV, personal statement of interest and goals, and three letters of reference (directly) to the Residency Program Coordinator. 
Completed applications must be received by October 31 of the year preceding anticipated start date.
Meet Our Coordinator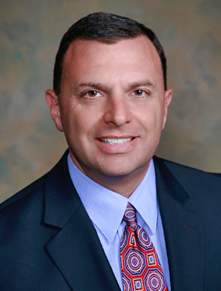 Victor Carrozza, MBA
Pathology Residency Coordinator   
A native of Tupelo, MS, Victor has resided in Memphis for the past 30 years, after initially coming to the city to attend college.  He received his Bachelors of Science degree in Marketing from Christian Brothers University.  He went on to receive his MBA with a concentration in Marketing from the University of Memphis.  He spent a number of years in corporate America working at various companies including Landau Uniforms, Inc. and Hallmark Marketing Corporation.  He has held several positions in the nonprofit sector with the American Heart Association, Memphis Symphony Orchestra and the Memphis Medical Society.
Why Memphis?
Memphis is a city like no other. Nestled on the banks of the Mississippi River, Memphis is where starving actor Danny Thomas built a children's hospital (St. Jude Children's Research Hospital has helped increase the overall childhood cancer survival rate from 20% to more than 80%); Fred Smith started a small delivery service (FedEx now generates $60 billion dollars a year); the King of Rock 'n Roll chose to live (Elvis' Graceland sees 600,000+ visitors each year); and where you'll find USA Today's most iconic street (Beale Street has attracted fans from all over the world since the 1860s).
More city points of pride:
Memphis has been the inspiration for over 1,000 songs. We're pretty proud of our town and think once you experience Memphis, you will be, too.