RN to BSN Admission Requirements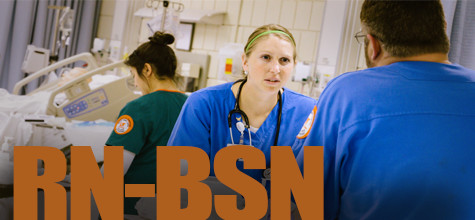 REQUEST MORE INFORMATION
You can apply for the RN to BSN program with an associate degree or diploma in nursing and 60 non-nursing college credits. You have two choices for classes. You have the option for fully online, on campus or a hybrid of the two. Upon graduation from our online 12-month full-time or 17-month part time program, you will have earned your Bachelor of Science in Nursing degree. 
These are the major areas considered in admissions decisions. 
College academic preparation and achievement
Professional recommendations
Personal statement included in the NursingCAS application
Acceptances will be offered based on all the criteria listed above with no single criterion having more importance than another.
Please Note: Applicants who meet the minimum program requirements are not guaranteed interviews or admission.