RN to BSN Admission Requirements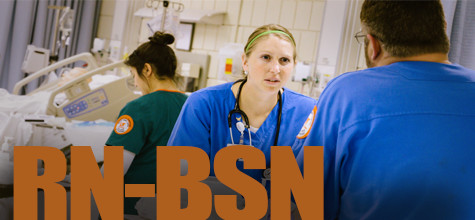 REQUEST MORE INFORMATION
You can apply for the RN to BSN program with an associate degree or diploma in nursing and 60 non-nursing college credits. You have two choices for classes. You have the option for fully online, on campus or a hybrid of the two. Upon graduation from our online 12-month full-time or 17-month part time program, you will have earned your Bachelor of Science in Nursing degree. 
These are the major areas considered in admissions decisions. 
College academic preparation and achievement
Professional recommendations
Personal statement included in the NursingCAS application
Acceptances will be offered based on all the criteria listed above with no single criterion having more importance than another.
Please Note: Applicants who meet the minimum program requirements are not guaranteed interviews or admission.
Application Guidelines
RN to BSN Partnership Enrollment Programs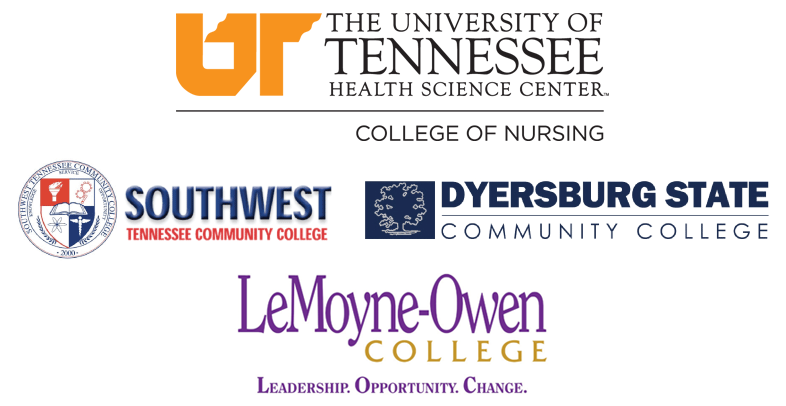 These programs are designed for students who complete the Associate of Applied Science degree in Nursing (AAS) at Southwest Tennessee Community College and Dyersburg State Community College.  After acquiring a license as a Registered Nurse (RN), these students can automatically be enrolled in the University of Tennessee Health Science Center (UTHSC) College of Nursing's RN to BSN program to complete requirements for a baccalaureate degree.
Partnership Enrollment Program Requirements
Students must:
Currently be enrolled in the Nursing program, generic track, AAS at Southwest Tennessee Community College or Dyersburg State Community College
Successfully complete all second semester nursing courses
Complete UTHSC College of Nursing Agreement Intent to Enroll form
Complete the associate degree (AAS) with a minimum overall combined 2.0 GPA (as computed by the UTHSC College of Nursing)
While completing courses at Southwest or Dyersburg State, students may access:
Academic and career advisement from both SWTCC and UTHSC Nursing faculty
Access to the UTHSC library and visiting lectures
Free group tutoring for UTHSC Nursing courses
Other benefits:
Guaranteed admission to UTHSC College of Nursing's RN to BSN program
UTHSC admission fee waived
Regional out-of-state tuition discount
Pre-registration priority for UTHSC Nursing courses (following UTHSC admission)