Jacqueline Rosenjack Burchum, DNSc, FNP-BC, CNE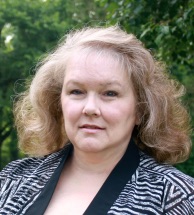 Associate Professor
Department of Advanced Practice and Doctoral Studies
920 Madison
Memphis, TN 38163
901-448-6128
jburchum@uthsc.edu
Jacqueline Lee Rosenjack Burchum, DNSc, FNP-BC, CNE joined the UT College on Nursing in July 2005. She holds national certification as a Family Nurse Practitioner (FNP-BC) and Certified Nurse Educator (CNE). She received her BSN degree at Union University in Jackson TN and earned the Master of Science in Nursing (1996) and Doctor in Nursing Science (2002) degrees from UT Health Science Center, Memphis, TN.
As an educator, Dr. Burchum teaches online as distance faculty for The University of Tennessee. An early innovator and pioneer in online education, she has developed and taught online course since 1998. She is a two-time recipient of the UTHSC Student Government Association's Excellence in Teaching Award as well as a recipient of the 2014 UT Alumni Association's Outstanding Teacher Award. She has served as a National Council Licensure Examination-RN (NCLEX-RN) Item Writer and Expert Network Panel Consultant and currently serves as an On-Site Evaluator for the Commission on Collegiate Nursing Education (CCNE). Dr. Burchum is a peer reviewer for the Journal of Nursing Education and JOLT: the Journal of Online Learning and Teaching. She has presented locally and nationally on effective and innovative teaching practices.
As an author, Dr. Burchum co-authored Lehne's Pharmacology for Nursing Care, 9th edition. She has written a number of chapters in a variety of pharmacology, primary care, gerontology, and critical care nursing textbooks. She also co-developed an online course to supplement Cherry and Jacob's Contemporary Nursing: Issues, Trends, & Management.
As a nurse practitioner and researcher, Dr. Burchum's interests have centered on addressing the needs of vulnerable populations with a special focus on immigrant and refugee populations. She is a current and active member of the Tennessee Immigrant Rights Coalition, the Migrant Clinicians Network, and the International Transcultural Nursing Society, where she serves as peer reviewer for the International Journal of Transcultural Nursing. Dr. Burchum is a National Health Service Corps Ambassador. In this role, she links students and providers with opportunities to provide primary health care in communities with limited access to care. Dr. Burchum has presented on cultural needs of special populations at local, national, and international conferences. Her conceptual analysis, Cultural Competence: An Evolutionary Perspective, has been widely referenced, nationally and internationally, by healthcare professionals, educational institutions, and governmental agencies.
Dr. Burchum's primary teaching responsibilities include Pharmacology, Advanced Pharmacology, and Advanced Family Nursing. She is a member of the Tennessee/American Nurses Association, Sigma Theta Tau International Honor Society, the National League for Nursing, the International Transcultural Nursing Society, and the National Organization of Nurse Practitioner Faculties.