Xenograft Core Facility
The Xenograft Core is a specialized research facility that provides a variety of advanced xenograft services to academic and industry investigators at competitive pricing. The facility is located in the Center for Cancer Research at the University of Tennessee Health Science Center in Memphis, Tennessee. 
Core Capabilities
A state-of-the-art vivarium with the capacity to hold 23,000 rodents
Studies conducted in NOD/SCID/Gamma (NSG) immunocompromised mice
Highly skilled scientists with decades of academic and industry oncology and drug discovery experiences who will extend their services to design experiments and to interpret data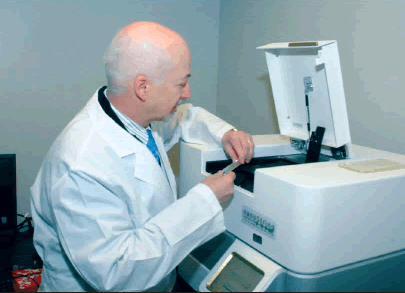 The Nanostring nCounter analysis system is highly sensitive technology used to measure differential gene expression in either formalin-fixed or fresh frozen tissues.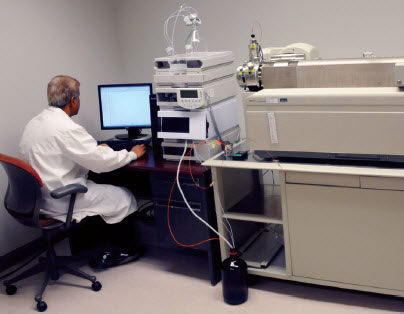 LC/MS/MS (QTRAP 4000) is used to quantify drugs in various matrices in pharmacokinetic and pharmacodynamic xenograft studies.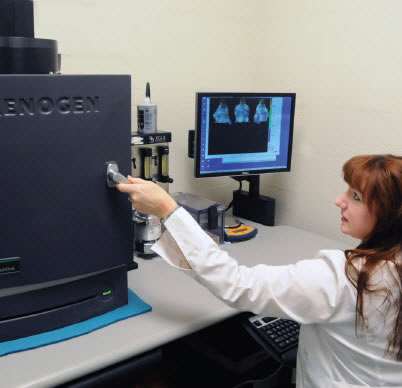 When tumor cells are labeled with either a fluorophore or a luciferase-based reporter, the IVIS Lumina bio-imager is used to measure primary tumor growth and visualize sites of metastasis in live animals.
Other Services
Fluorescent or luminescent labeling of cells
Data analysis and bioinformatic support 
Whole genome sequencing through the UTHSC Molecular Resource Center
Integrated histology services
Access to patient-derived xenograft (PDX) models for validation
Contact Us
Xenograft Core Facility
Lawrence Pfeffer, PhD
Room 154
Cancer Research Building
The University of Tennessee Health Science Center
(901) 448-7855
xenograftcore@uthsc.edu